Earlier today we learned that the 2023 Ironman 70.3 World Championship will be taking place in Lahti, Finland. We thought it would be fun to look back at some of the history behind the 70.3 worlds:
Host cities
The first Ironman 70.3 World Championship took place in Clearwater, Florida, USA in 2006. The event stayed in Clearwater for five years before moving to Henderson, Nevada. In 2014 Ironman decided to have the 70.3 worlds rotate between North America, Europe and the Asia-Pacific regions. Here's a list of the venues (past and future):
2006-2010: Clearwater, USA
2011-2013: Henderson, USA
2014: Mont-Tremblant, Canada
2015: Zell am See Kaprun, Austria
2016: Mooloolaba, Australia
2017: Chattanooga, USA
2018: Nelson Mandela Bay, South Africa
2019: Nice, France
2020: Not held
2021: St. George, USA
2022: Taupo, New Zealand
2023: Lahti, Finland
Text continues below picture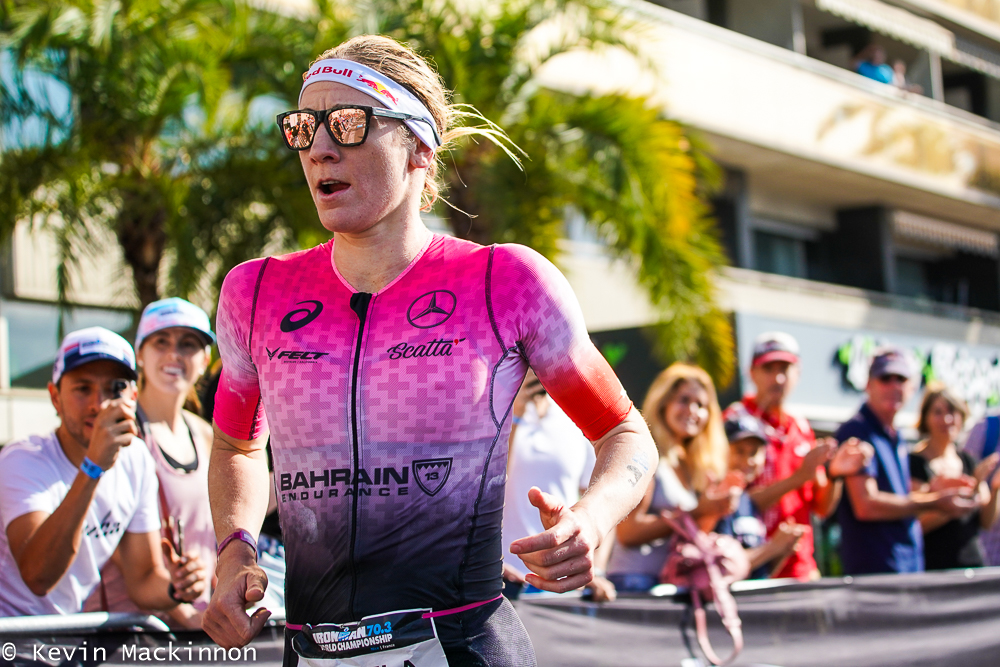 Past Champions
2006: Craig Alexander (AUS)/ Samantha McGlone (CAN
2007: Andy Potts (USA)/ Mirinda Carfrae (AUS)
2008: Terenzo Bozzone (NZL)/ Joanna Zeiger (USA)
2009: Michael Raelert (GER)/ Julie Dibens (GBR)
2010: Michael Ralert (GER)/ Jodie Swallow (GBR)
2011: Craig Alexander (AUS)/ Melissa Rollison (AUS)
2012: Sebastian Kienle (GER)/ Leanda Cave (GBR)
2013: Sebastian Kienle (GER)/ Melissa Hauschildt (AUS)
2014: Javier Gomez (ESP)/ Daniela Ryf (SUI)
2015: Jan Frodeno (GER)/ Daniela Ryf (SUI)
2016: Timothy Reed (AUS)/ Holly Lawrence (GBR)
2017: Javier Gomez (ESP)/ Daniela Ryf (SUI)
2018: Jan Frodeno (GER)/ Daniela Ryf (SUI)
2019: Gustav Iden (NOR)/ Daniela Ryf (SUI)
Fun Facts:
The first person to win the Ironman 70.3 and the Ironman World Championship in the same year was Craig Alexander in 2011.
Leanda Cave achieved the same feat a year later.
Daniela Ryf won both titles in 2015, 2017 and 2018.
Daniela Ryf has won the most 70.3 world titles – five. No one else has won more than two.
In 2017 Ironman turned the event into a two-day affair with the women racing on Saturday and the men racing on Sunday.
There are six people who have won a 70.3 world title before going on to taking the Ironman world title in Kona: Craig Alexander, Mirinda Carfrae, Leanda Cave, Sebastian Kienle, Daniela Ryf and Jan Frodeno.