"I was so shocked. In a field like this I thought maybe a top ten would be great. I felt really good all day. It was one of those perfect days that you don't get very often."
Only on rare occasions have we seen such a strong women's race. It wasn't until the final kilometers of the PTO 2020 Championship that we could predict the podium finishers. Even though there was a lot of shuffling of positions, one woman was strong from the very beginning: Paula Findlay. Her hard work paid off with the gold medal – the Canadian was emotional and happy as she came across the line for her second straight win in Daytona in a time of 3:24:55 and took the $100,000 winner's check.
That Findlay wasn't going to let go of the top spot became clear over the final kilometers of the race when it became clear that Ironman world champion Anne Haug wasn't going to catch her. The German received a two-minute penalty right after the bike, but made up for the time she lost in a blink of an eye. She ran from a 15th to second during the 18-km run. German Laura Philipp – who came off the bike with Haug – took bronze. For interviews with the top three see below.
Lucy Hall finished the first part of the race (a 2 km swim) in 24:15. Within a few hundred meters of the start it became clear that no one would be able to stay on Hall's feet during the swim. (While Hall's swimming prowess wasn't a surprise, her impressive bike later in the race was.) After Hall and fellow swim specialist Lauren Brandon, were a group of seven athletes that included some of the pre-race favorites: Findlay, Sweden's Lisa Norden, American Holly Lawrence and the Switzerland's Nicola Spirig. Haug found herself back on land in 13th place (+1:38), while Philipp exited the water in 27th (+2:38).
(text continues after photo)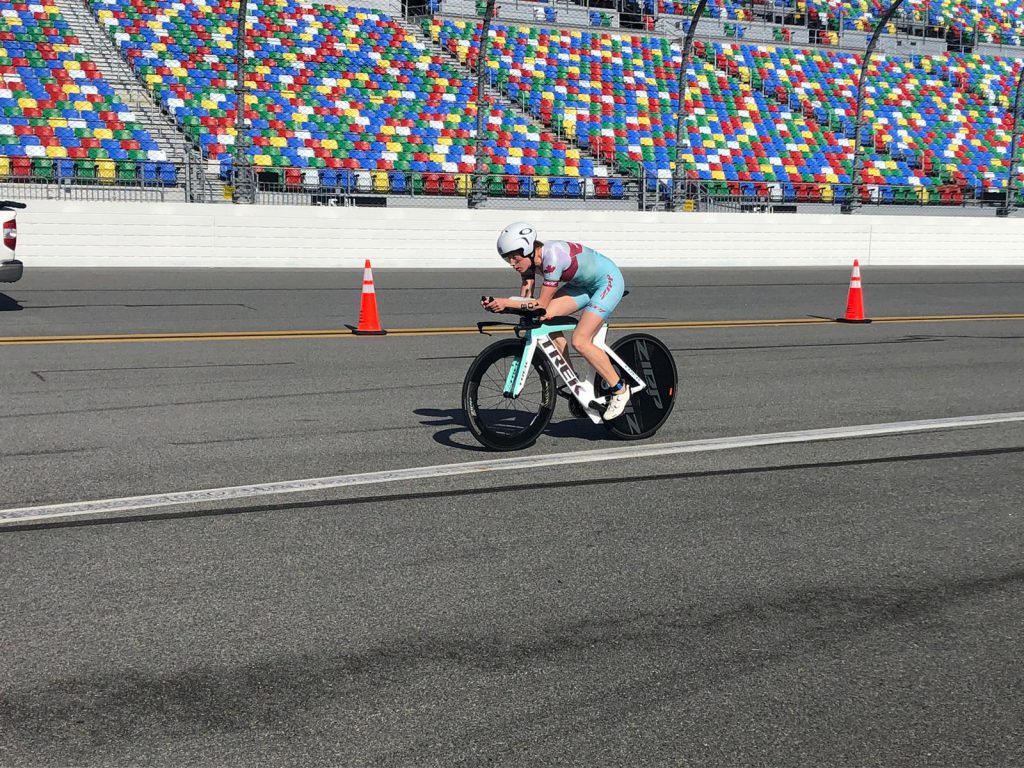 Bike
In the first few loops of the bike Hall was still in first, but that changed after four loops when Findlay and Norden pushed the pace and took over. It was Findlay who set the pace for the first few kilometers, but about half way through the bike Norden took over. From behind the two Germans, Philipp and Haug pushed through to eighth and ninth.
Penalty for Haug
It was Findlay who made her way out of the transition area the fastest and was first to enter the 18-km run course. Norden followed within seconds, but not long after the Swede was dropped and would eventually drop out due to a calf injury.
Haug didn't have her luck on her side, either, as she was required to take a two-minute penalty for violating a drafting rule. After wiping the tears out of her eyes, she found her positivity again:
"I'm going to run as fast as possible now. It would have been easier if I had 21 kilometers left instead of 18, but I will try. I've nothing to lose."
(text continues after photo)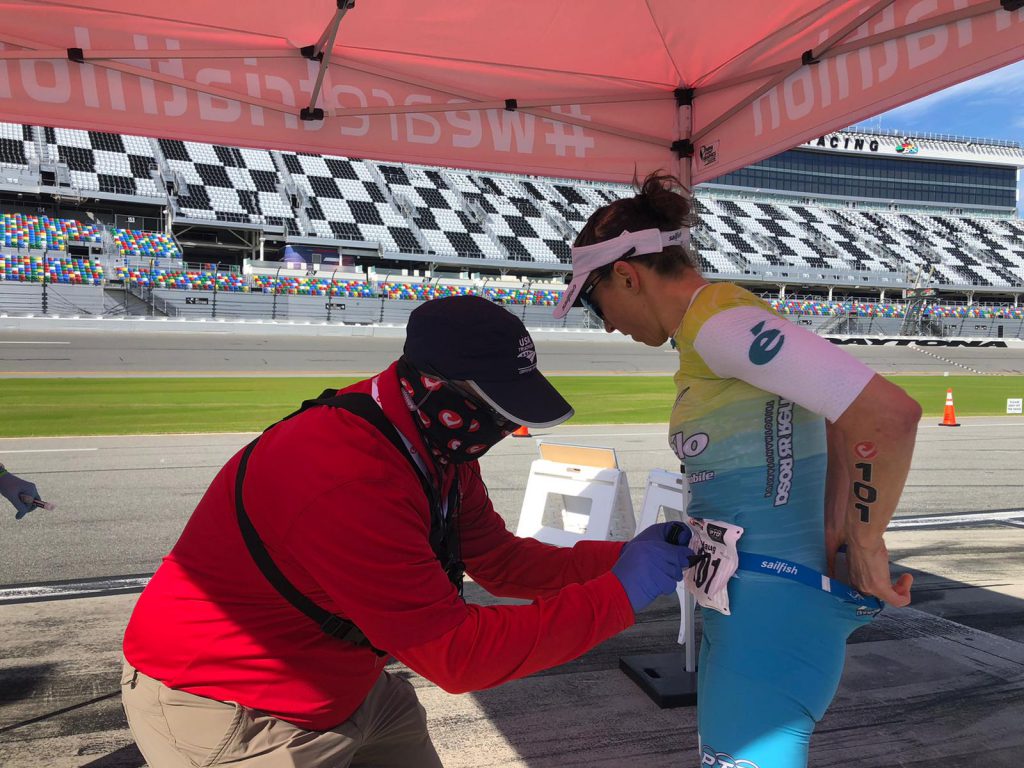 Haug kept her word and pushed on the run as soon as she left the penalty tent. She quickly moved from 15th place up to second position.
"I was even more motivated after the penalty. Paula had an amazing race, there was no chance to beat her today. I wanted to win here, but all you can hope for is putting your best performance out during the day and I really did."
While Haug was making the impossible possible, Philipp was also working on an incredible comeback. After finishing the swim outside top ten, she set things straight on the bike and run and eventually ended up third.
"It was absolutely fantastic. I couldn't believe I was able to make it to the top three. I'm so proud of myself and I'm trying to soak everything up now, because this event is so special for me. I expected to have a big gap after the swim and tried to be patient since I know 80 kilometers on the bike can be tough."
Findlay on her win
Anne Haug about her strong comeback and second place
Laura Philipp still can't believe her third place