ABUS continues its expansion into the triathlon market with the announcement that the company has partnered with 2018 Challenge Roth champion Daniela Bleymehl. In addition to her big win in Roth, the German is a three-time Ironman champion.
Last month ABUS announced a three-year partnership with Challenge Family and is further demonstrating its commitment to the triathlon market with the impending release of two aero helmets – the GameChanger TT and the GameChanger TRI – which will be available in April. Bleymehl helped with the design of the new helmets and will be involved in the international launch in April.
Text continues below picture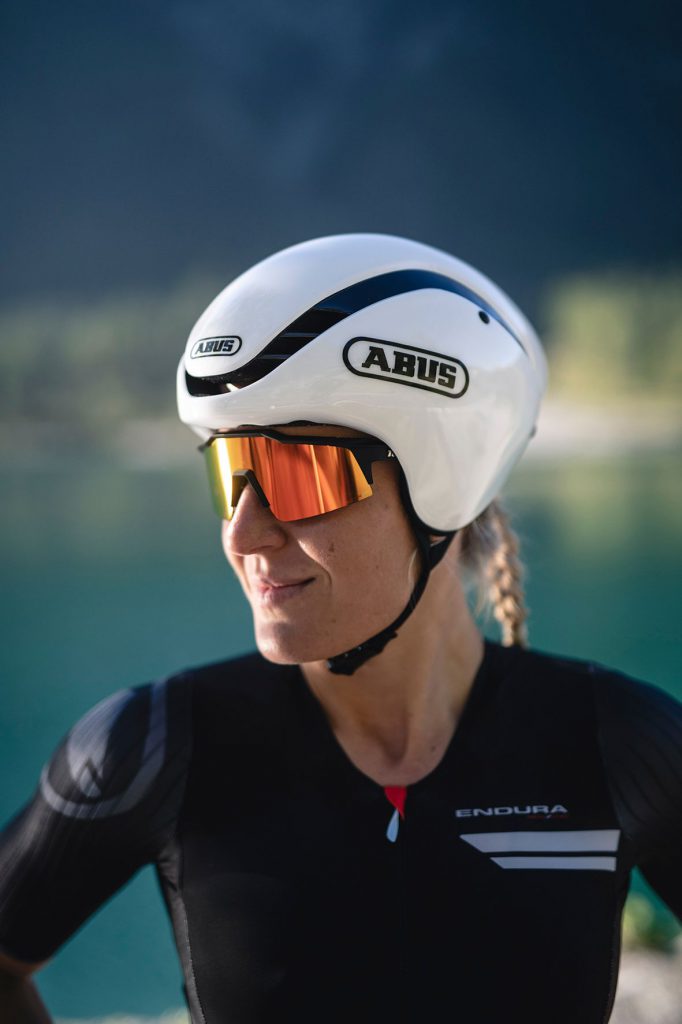 "I'm really looking forward to working with ABUS. We have been in contact for over a year and I had the opportunity to experience the development of the new time trial helmet firsthand. I was able to convince myself of the quality and professional development work during two aero tests on the track and a wind tunnel test in the summer and I am really impressed," Bleymehl says in a press release from the company.
Her racing debut in the new helmet will have to wait for a while, though. Bleymehl recently announced that she is expecting her second child.