In August the Professional Triathletes Organisation's (PTO) inaugural Collins Cup is slated to take place in Samorin, Slovakia. The event, which is based on a similar format to golf's Ryder Cup, will see athletes from three regional teams – Europe, USA and Internationals – face off against each other in 12 separate matches. The three racers in each match will compete over a 2 km swim, 80 km bike and an 18 km run. The first eight members (four men and four women) from each team are decided based on the PTO World Rankings. The remaining four spots on each team are determined by the non-athlete members of the PTO board based on suggestions from the team captains.
Nailing an automatic selection spot for the Collins Cup is both prestigious and lucrative – the prize money for the race is US$1.5 million. With racing underway both in the United States and Europe of late, there have been some changes to the latest Collins Cup standings, highlighted by a recent update from the PTO. Below you'll find a list of the latest standings along with some notes on athletes who have been making a move thanks to some successful racing. Each listing below also cites "In the Hunt" listings for athletes who haven't yet raced in 2021 – there are some big names on those lists who could very well appear in Samorin at the end of the summer.
Text continues below picture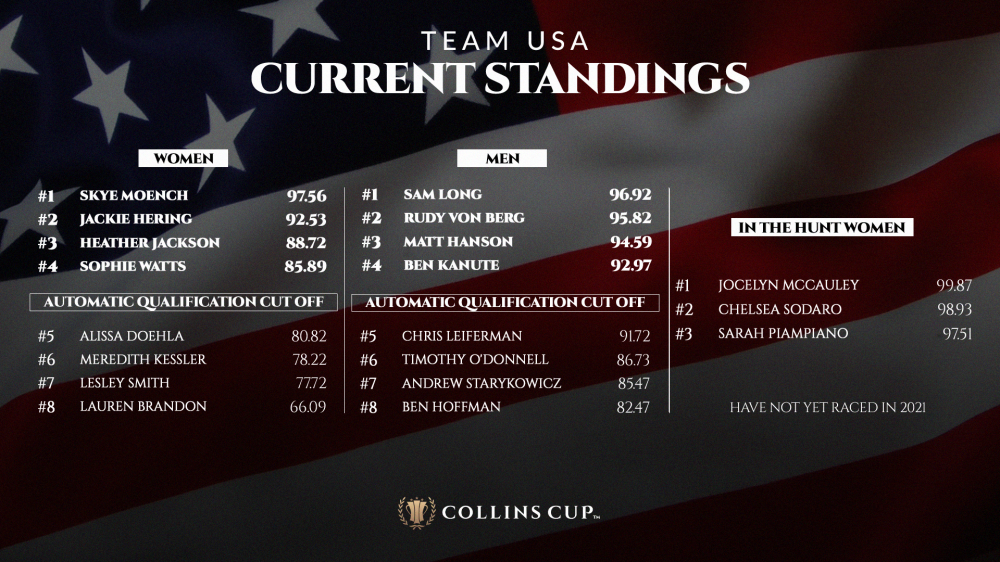 Sam Long moves to the top of the men's list thanks to his runner-up finish at the Ironman 70.3 North American Championship in St. George, while Sophie Watts's seventh in St. George and third-place finish at Ironman 70.3 Texas has moved her into fourth in the standings.
Text continues below picture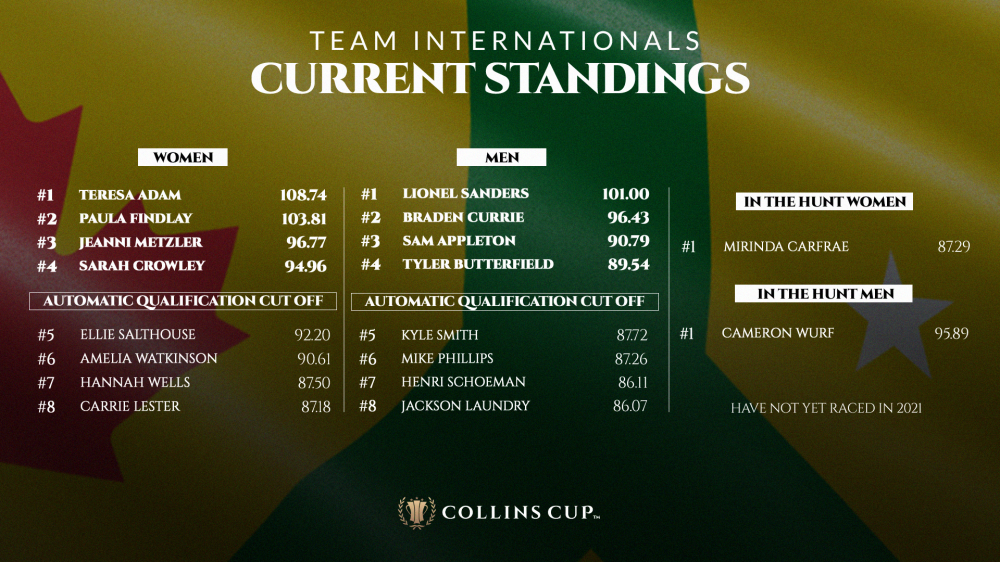 South Africa's Jeanni Metzler (nee Seymour) took second in Texas and St. George, moving her to third in the Internationals team standings. The Internationals team captains (Lisa Bentley, Erin Baker, Simon Whitfield and Craig Alexander) are not going to have any fun suggesting the final two spots for either the men or the women – spots five through eight are both very close and very talented.
Text continues below picture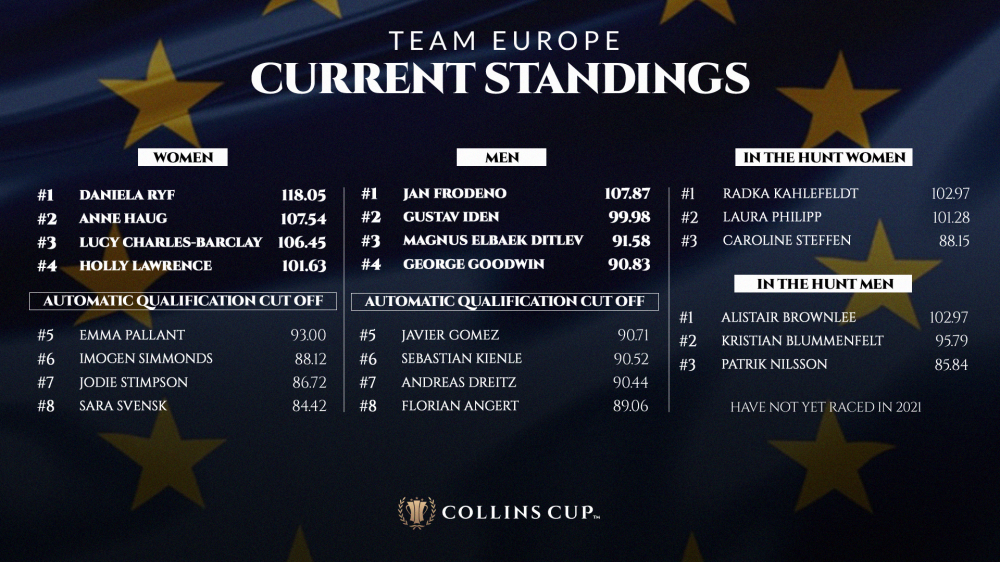 A win in Florida and a third-place finish for Emma Pallant-Browne puts her in fifth in the women's standings for Team Europe. Magnus Ditlev rounded out the podium in St. George, moving himself to third in the men's rankings. Check out numbers five and six for the European team – multiple world champions Javier Gomez and Sebastian Kienle.