Beth Potter's dominance was so huge at the Super League Triathlon Arena Games in Munich that the finals were actually pretty boring to follow. The British athlete -who was the favorite beforehand anyway – won all of the heats and from the first meters it was clear that she would not only win, but also dominate the finals.
Earlier today, races were held to determine the ten athletes to compete in the finals. The finals consisted of three short heats, in which the parts were performed in alternating order: the first heat covered 200 meters of swimming, 4 kilometers of biking and 1 kilometer of running, while the second heat featured the same distances but in the order running-biking-swimming. The third heat, in which athletes started according to the time differences that had occurred in the first two final heats, consisted of a swim-bike-run again.
The women who had advanced to the finals were Italian Ilaria Zane, American Gina Sereno, German Lena Meissner, British Beth Potter, Hungarian Zsanett Bragmayer, German Anabel Knoll, Spanish Anna Godoy and Italian Luisa Iogna-Prat.
Heat 1 –
Bragmayer and Gadoy led the first swim of the first heat, but no major differences logically arose; all the ladies came out of the water within eight seconds of each other. Still, the differences were big enough to make it difficult for Iogna-Prat and Sereno, who failed to find the connection on the bike and thus found themselves riding behind. The remaining six ladies rode away at a wattage of over five watts per kilo. On the bike, the group remained intact, but during the run it was immediately and totally not unexpected Potter who ran much harder and so easily went on to victory of Heat 1. Meissner came in second – fifteen seconds behind Potter – and Knoll became third.
[picture]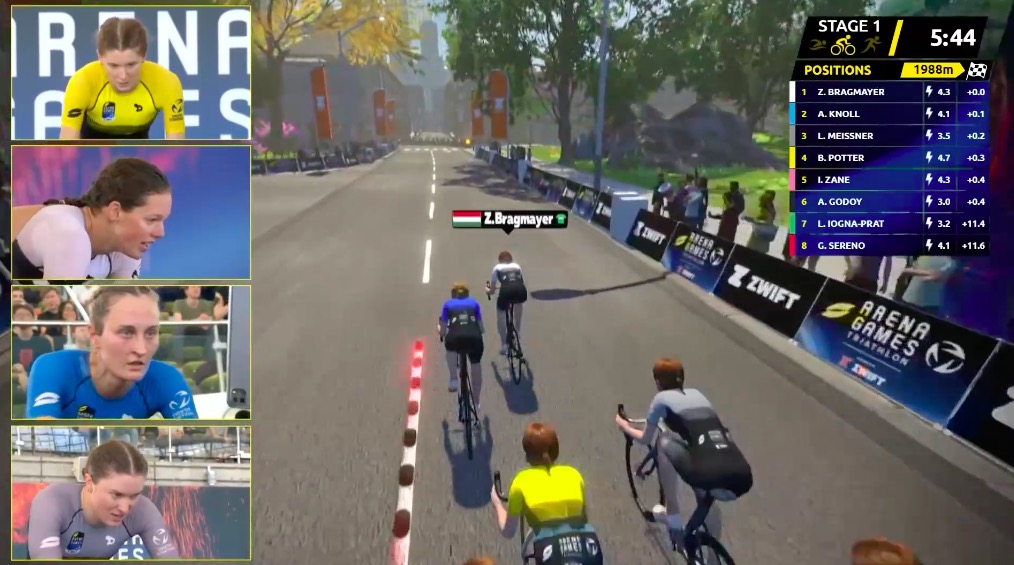 Heat 2 –
The second heat began as the first ended; Potter immediately ran away from everyone and thus took the tension out of the race. The German ladies – Meissner and Knoll – were the best to follow, but already conceded over ten seconds; a gap that proved impossible to close on the bike. On the contrary: despite a group forming behind Potter, it was the British who increased her lead by a few more seconds and showed her power once again. Nothing changed in the water and so Potter also took the win in Heat 2. Her lead leading up to the decisive heat, was already two minutes.
Text continues below picture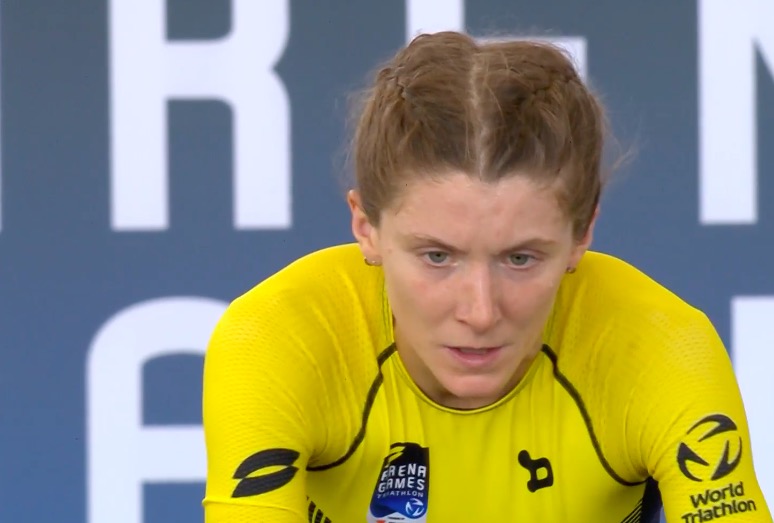 Heat 3 –
Because the ladies started in heat 3 based on their time differences, the excitement here was already completely gone. There were still some battles for the remaining two medals, but the gold one was logically claimed for Potter already. As she celebrated her victory already, the remaining ladies had yet to complete nearly their entire run. In the end, second place was for Meissner and third spot for Knoll.