He led from start to finish and was clearly the strongest athlete today: Belgian's Thibaut de Smet got to take place on the highest podium spot of the World Championship Cross Duathlon in Targu Mures, Romania. In the women's race, that honor was for Italy's Eleonora Peroncini, who took the win mostly thanks to her incredible bike part.
Men's race
After the first run, De Smet was already leading by twelve seconds. It was fellow Belgian Sebastien Carabin, who chased him down, but once they jumped into the saddle De Smet soon disappeared out of sight. In T2, De Smet enjoyed a buffer of two minutes to Carabin, leaving him in a great position for the run.
Carabin managed to close the gap to De Smet a little during the final run discipline, but it was by far not enough to get in between De Smet and the World Championship title. After 1:52:41 hour, De Smet broke the tape, claiming the golden medal. Carabin finished 1:47 minute later to take second, while Italy's Alessandro Saravalle settled in third (+4:05).
Text continues below picture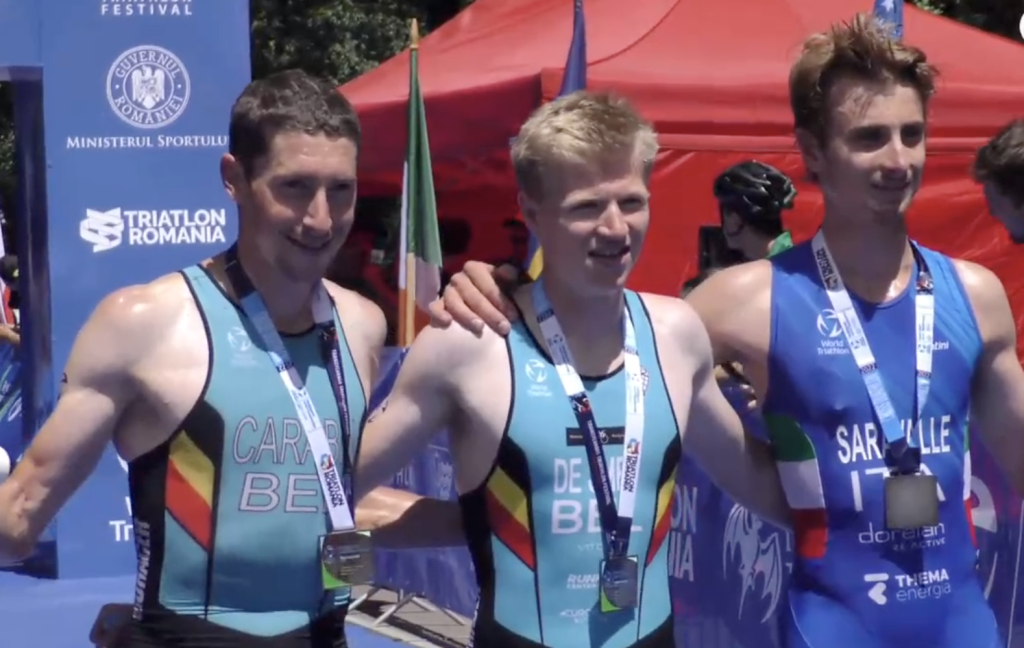 Women's race
In the first run, Austria's Carina Wasle showed what her best discipline is. With a 23-second advantage to Slovakia's Kristina Lapinova and 1:06 minute to Peroncini, she jumped onto the bike. Peroncini turned out to possess some great bike skills, though. That saw the Italian athlete move up during the difficult mountain bike section.
Once they were back in T2, it was Peroncini who was leading by one and a half minute to Wasle. On the bike, Dutch' Noor Dekker had moved up to third. These top three positions remained unchanged until the finish line. That means it was Peroncini who claimed the win, Wasle who crossed the line in second place and Dekker who completed the podium.