Australian Callum McClusky and New Zealand's Nicole van der Kaay started their season well with a win at the Oceania Triathlon Cup in Wanaka. Both athletes had to fight hard for victory and especially in the men's race, the differences were small.
The race covered 750 meters of swimming, 18 kilometers of biking and 5 kilometers of running and so it was McClusky who eventually crossed the finish line first: he took the victory in a time of 48:21 minutes. His strong run was ultimately the deciding factor, as in it he made up thirty seconds on Kyle Smith, who eventually crossed the finish line just one second later and thus finished second. Tayler Reid finished third at just two seconds behind McClusky. Thus it came about that the entire top three crossed the finish line within two seconds of each other.
Text continues below picture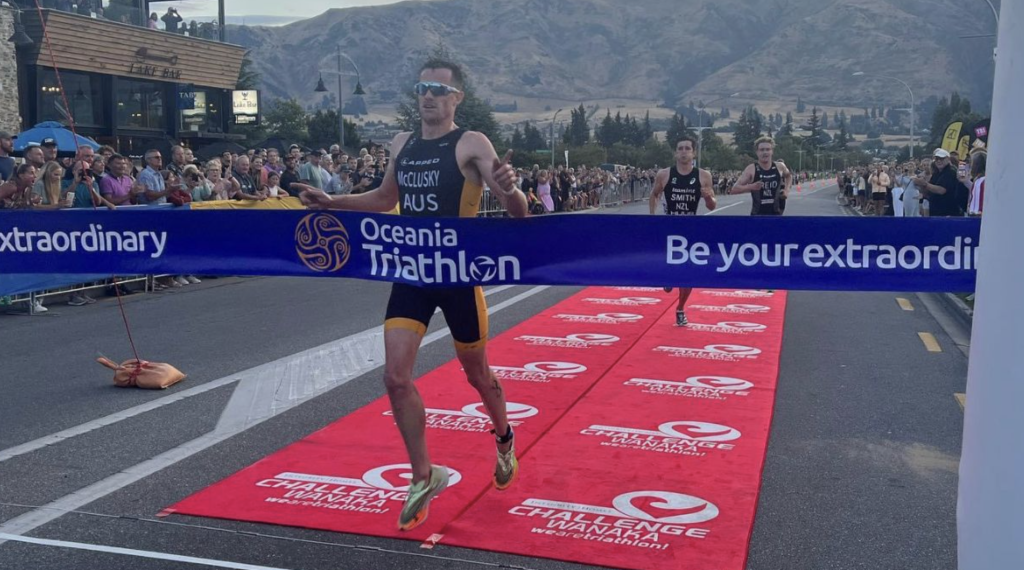 In the women's race, the differences were slightly larger, even though the margins there were still small. Van der Kaay finished her race in a time of 53:40 minutes and was followed at twenty seconds by her compatriot Brea Roderick. Emma Jeffcoat finished third, conceding 33 seconds to the winner. Like McClusky, Van der Kaay also owed her victory mainly to her strong run: in it she was about a minute faster than her first pursuers.