After the PTO announced new race venues the past two weeks (the PTO US Open will take place in Milwaukee and the PTO Asian Open in Singapore, ed.), many athletes were awaiting the announcement of the third race of the year. That announcement did not come yesterday, but via the PTO's website it could be seen that this year's Collins Cup will take place in Marrakesh, Morocco (November 18-19), at least that was what a published but now deleted page on the PTO's website suggested.
In past editions, the Collins Cup was held in Samorin, Slovakia. There, the race was being held on the same weekend as Challenge Family's The Championship and at the same venue as well.
This information was found and forwarded by one of the readers of the Dutch website 3athlon.nl and can be read on a PTO page that is unformatted and therefore unfinished and probably should not be publicly available. Below is an image of the page:
Text continues below picture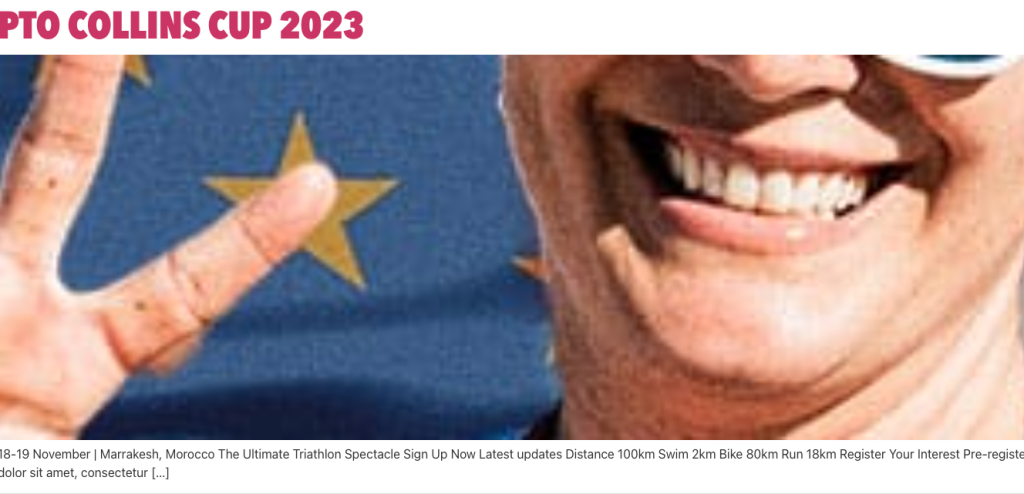 Some hours after our publication, the PTO reached out to Triathlon Today: 'It's no secret that we're working hard to take the PTO Tour to new and exciting places – and Marrakesh certainly fits that bill. But a Collins Cup in Marrakesh hasn't been confirmed. As soon as we have races confirmed, we'll announce them." Directly after this message the page with the Collins Cup on it, was deleted.