This week, triathlon fans can count on the announcement of two new races for sure: both Ironman and Challenge Family have published a teaser and are preparing triathletes for an announcement this week.
For Ironman, it involves a new race in Hradec Králove, Czech Republic. None other than former pro athlete Petr Vabrousek posted a teaser of the new 70.3 race, set to take place Aug. 18, 2024. More details will follow tomorrow, Tuesday, Sept. 26.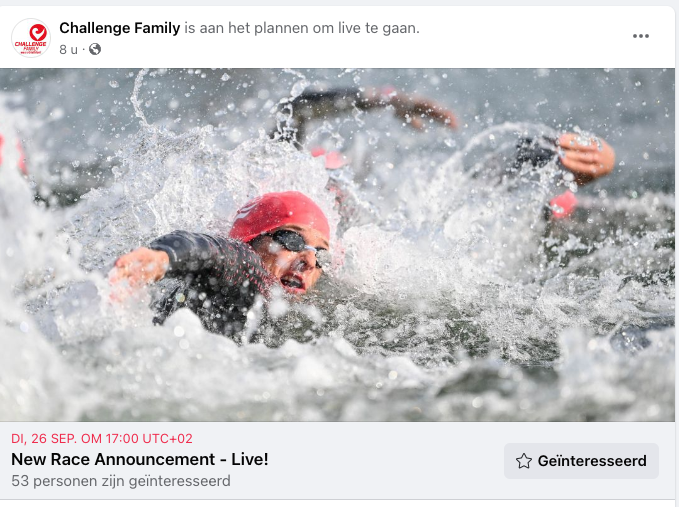 Challenge Family is also announcing a new race tomorrow – Tuesday, Sept. 26. This involves a "Major North American Announcement" that can be followed live via Facebook. Which country or more specific location is involved is unclear. Nor is it clear what distance this new race revolves around. They will broadcast the announcement live on Facebook at 5pm CEST.