While the World Triathlon Cup season is slowly coming to an end, Chengdu did not have the strongest field today, but still, a great battle took place. The women's race was won by Bianca Seregni; the Italian finished in 1:56:51 and was followed by Claire Michel (BEL) by 26 seconds. Italy's Ilaria Zane finished third, 45 seconds behind the winner.
In the men's race, there was a sprint for the medals. Tim Hellwig at least managed to secure the win: the German finished after 1:44:15. Behind him, Mexican Aram Michell Penaflor Moysen and Rostislav Pevtsov of Azerbaijan were in a tie; both finished seven seconds from the winner, ultimately in favor of the Mexican, who thus came second.
Down below you'll find the top ten for both the women's as men's race.
Women's top ten: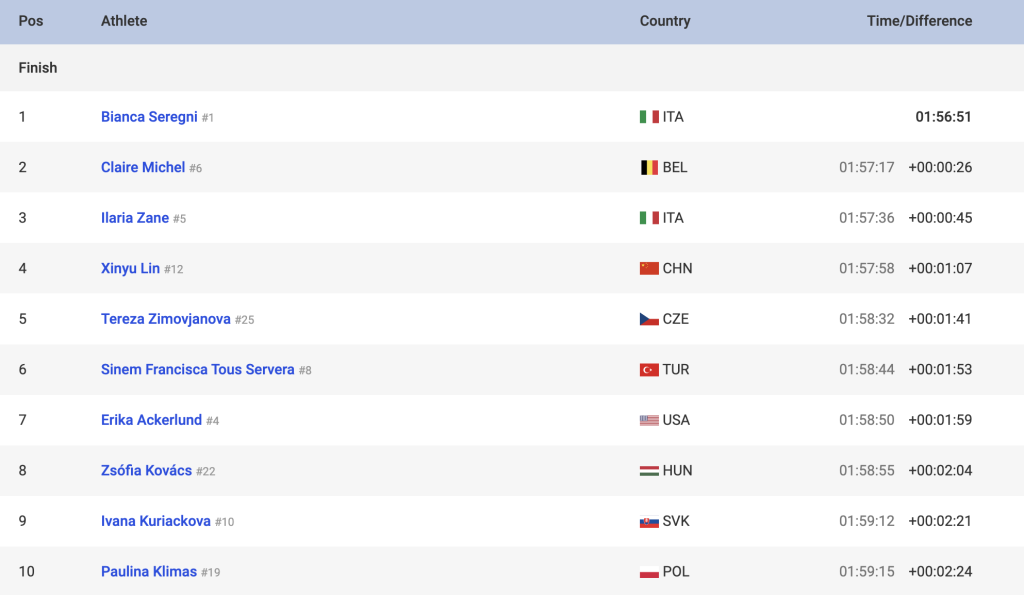 Men's top ten: