British long distance triathlete Lucy Charles-Barclay has locked down some fast new sponsors to her racing kit this season – she'll be riding Cube bikes and DT Swiss wheels in 2021.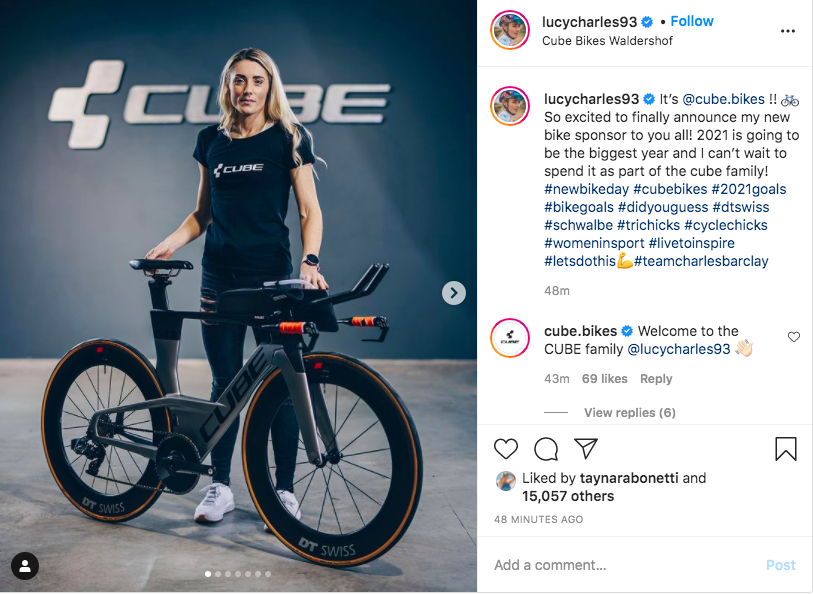 Charles-Barclay, a three-time runner-up at the Ironman World Championship and the 2019 Challenge Roth champion, had this to say about her move to DT Swiss:
"There are so many things that draw me to the DT Swiss wheels, but top of my list has to be the aerodynamics especially in variable winds of Kona." She went on to discuss the ARC wheelsets in particular, stating: "Every time I ride on them I feel happy knowing that they are super reliable and I can just ride them hard and get every ounce of extra propulsion they give me. They also look so super cool, which makes me smile every time I see my bike ready doe me to ride, I look forward to using them in the heat of battle soon."
It's interesting to note that the woman who beat Charles-Barclay in Kona a couple of times, Daniela Ryf, is also sponsored by DT Swiss.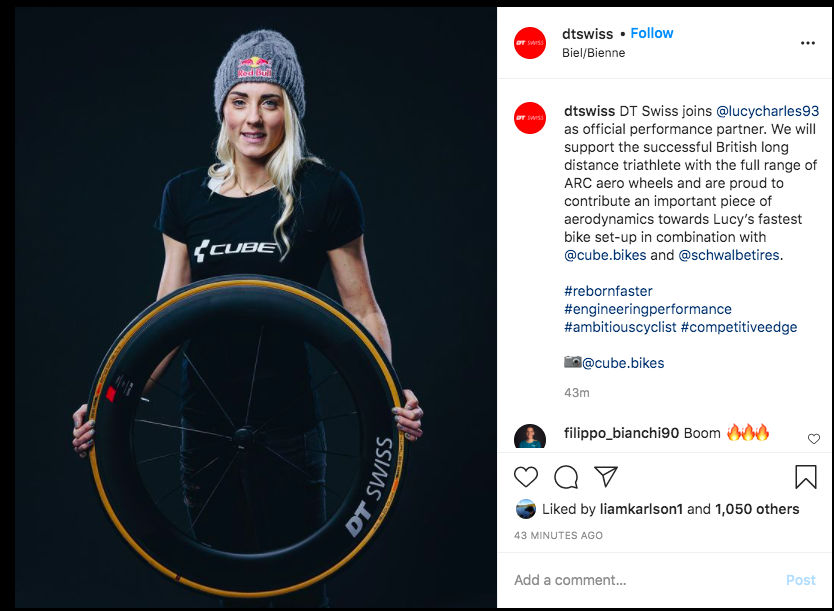 New bike sponsor
"There is no doubting the efficiency and beauty of all things CUBE but what has inspired me most about joining this team is the continuing search for innovation and improvements," Charles said about her new bike sponsor. "I have grown and changed as an athlete a lot in a short time and everything I see with CUBE shows me that they are on a similar journey. They show the faith in me to be one of the people at the front of that journey in the triathlon world and I trust them to help me achieve the results we all want. As well as the Aerium C:68 and Litening C:68X, I am excited to ride the full range and work with the CUBE team and partners to enhance these incredible bikes even more."