Team Erdinger Alkoholfrei has added a second British athlete to their squad – Nikki Bartlett joins Tom Davis for the 2021 season.
"Like many others I spent 2020 working on becoming a better athlete and am the fittest I've been, so making the Team Erdinger Alkoholfrei elite squad has come at just the right time and is a real honour," she says.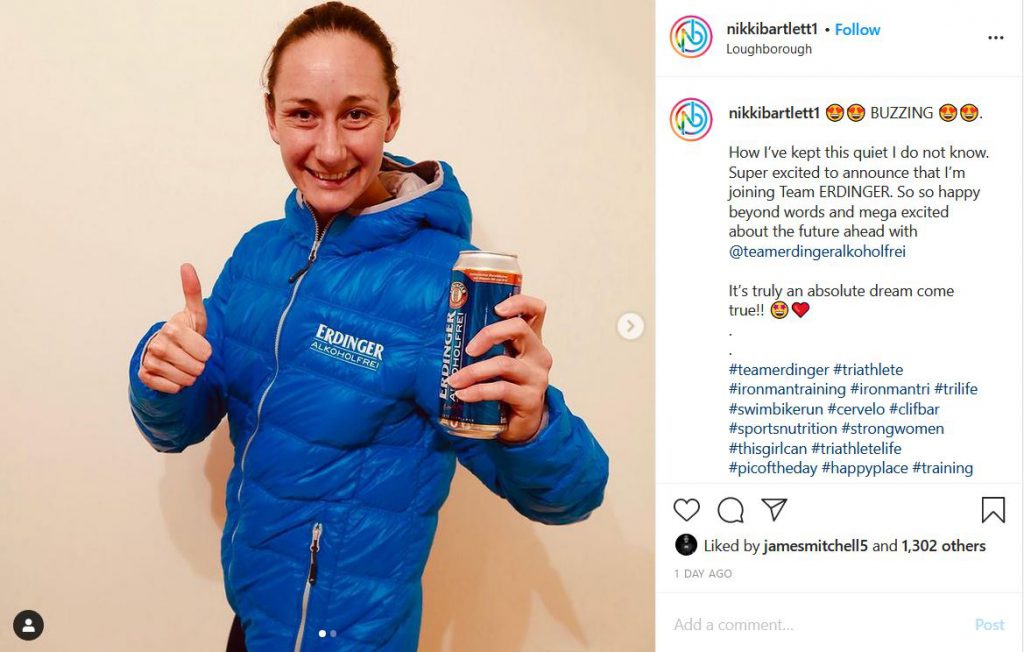 Bartlett joins an already strong team powered by the German beer company that includes athletes like Daniela Bleymehl, Andreas Raelert, Patrick Lange and Andreas Dreitz.
"Nikki epitomises everything that Team Erdinger Alkoholfrei stands for, with heaps of self-motivation and a positive attitude to achieving her goals, whilst also encouraging and inspiring those around her," says Erdinger's UK country manager Peter Gowans. "She will be a huge asset to the team and I'm sure that her support and encouragement within the wider triathlon community will help spur others on to aim for even higher levels of achievement."
Along with Bartlett's successful half- and full-distance performances, she also works with Paralympic triathletes as a guide, setting her sights on the Tokyo games this year.