The cycling industry has proven time and time again that components can get lighter. The recent release of the THM Clavicula SE crankset with a single sided power meter has proved this once again – with a compact chainring it weighs in at a scant 320 g. You only add 9 more grams for the standard chainring (53-39) ratio.
While triathlon and time trial bikes alike will always weigh more than a traditional road setup, components like the THM Clavicula SE crankset offer triathletes a way to cut down on weight while rocking some of the flashiest carbon componentry on the market. While the crankset is recommended to be used with Praxis Works chainrings, the crank alone with power meter comes with a price tag of 1,975 euros. Those Praxis chainrings will cost US$199, making this new ultralight power setup well north of 2,000 – regardless of currency.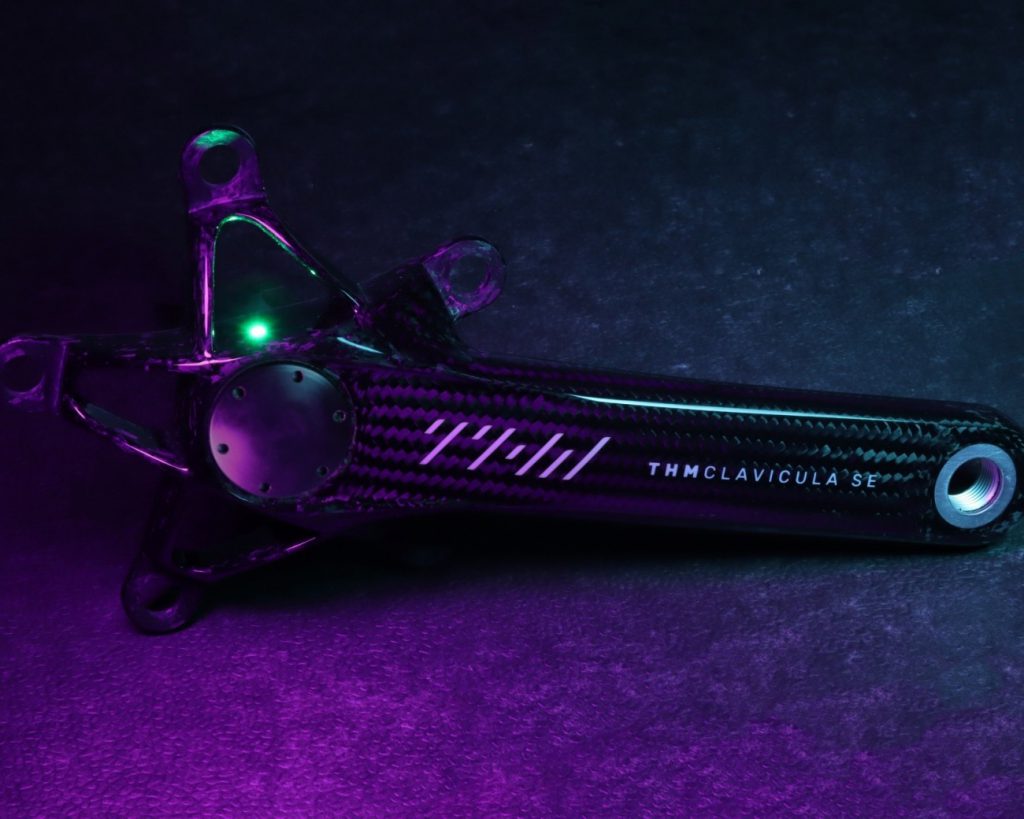 The price tag might be out of reach for most of us, but we can still dream, right? With my dream crank weighing in at 229 grams and Praxis TT 54-42 chainrings 191 grams, this performance crankset would only weigh 420 grams. It is crazy to think about an entire crankset weighing in this light. I can't wait to see more crazy carbon innovation in 2021.