"In five years, I hope to be a professional triathlete. Also, I want to ensure that I have raised the awareness for autism and neurodiversity around the world through triathlon and other endurance sports, like trail running, open water swimming and cyclocross. I want to help to change the perception that coaches and employers have about people on the spectrum – we can be great athletes and employees." Sam Holness found a passion in triathlon. Last month, he enjoyed a spectacular race during the Ironman 70.3 World Championship in St. George, but he's got even bigger plans: in 2022 he hopes to race his first full distance, and he wants to become the first pro triathletes with autism. We talked to the Hoka One One athlete about sports, his personal life, his thoughts on inclusion in the world of triathlon and much more.
Sep. 18, 2021, was an important day on Holness' agenda. While the usual weather conditions in St. George around this time should be pleasant, Holness and thousands of other athletes were welcomed with some rough conditions. It didn't bother Holness too much, though. "The highlight was cycling in the wind, rain, thunder, lightning and a sandstorm," he says. "I was also proud of finishing the race and being the third-fastest British age-group competitor.""
"They gave me the best hugs ever"
The second highlight presented itself at the finish line: "Then there was crossing the finish line and seeing my mum and dad; they gave me the best hugs ever. I even tried to lift my dad." Holness hasn't gone unnoticed in the triathlon scene. Even professional athletes heard about the passionate triathlete with autism: "I trained with Nikki Bartlett – the professional triathlete – in the pool and cycling up Snow Canyon."
"Their talent hasn't been spotted yet"
While Holness seems to be welcomed into the sport with open arms, he believes triathlon could be more inclusive. "I don't think that there are many athletes with autism that are involved at a high level. I am probably the only one in the world. However, this is not because athletes with autism are not able to be triathletes, but because their talent hasn't been spotted yet and there aren't so many coaches that are trained to coach autistic athletes," Holness explains. "I think that the reason that the numbers are very low is because of the low expectations that are set for autistic athletes. However, the traits of never giving up and relentlessness, are some of the key ones that elite athletes need to be successful and many people with autism have."
"I'm excluded from the Paralympics"
Holness understands the fear that many people with autism have to be open about their disability: "Athletes with autism may fail to tell people about their disability out of fear of being discriminated against. For example there are very few opportunities in the Special Olympics or Paralympics for people like me with an intellectual rather than a physical disability. I am excluded from the SO and Paralympics because my IQ is higher than 75."
Text continues below picture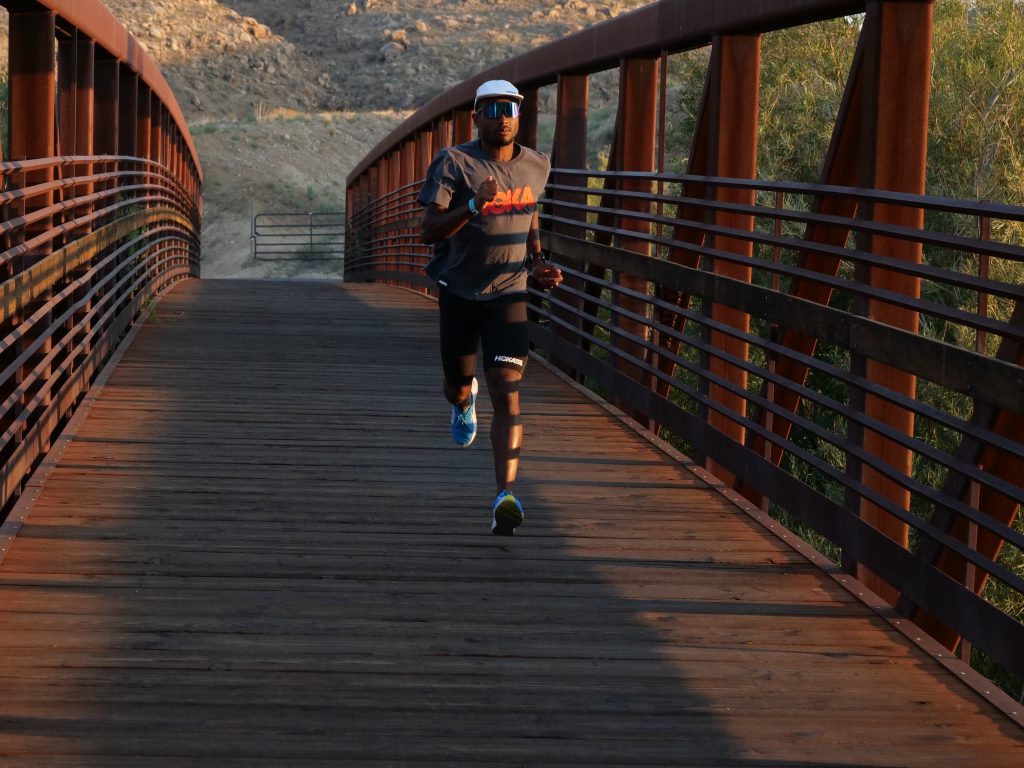 "When I started, I had weak fine motor skills"
Holness was motivated by his parents to get involved in sports already at a young age. "I didn't plan to get in touch with sport. My parents guided me towards sports to help me deal with my autism. For example, when I started, I had weak fine motor skills and found it difficult to catch a ball, ride a bike or run properly. However, I started sports when I was three years old, before I could speak. I tried lots of sports, trampolining, ice-hockey and judo before I discovered triathlon. I have a brown belt in judo and might go back to get my black belt one day." Even though Holness had a talent for judo, it was triathlon that really stole his heart. That was in 2016, when Holness raced his first sprint distance. Not only the races, but also the training makes him feel great. "Being a triathlete gives me confidence and purpose," Holness adds.
"Having autism does impact my career"
While Holness may need some extra support in the days leading up to a race and before the start, that changes as soon as the gun goes off. "Having autism does impact my career. The first thing is that I need to be accompanied to events to make sure that I can get through customs and immigration, setting up my bike, getting registration and managing my nutrition. This is why my parents travel with me. But, once the race starts, I am totally focused on my own race and don't see any of the other athletes. I don't need any assistance during the race." And autism has its advantages too, Holness continues: "I am hyper focused, determined, relentless, and I never give up because I don't want to DNF. My dad says that I am single-minded and tough, and because of my autism I am easy to coach."
"I have lots of goals"
For the future, Holness has some big dreams and plans. "I have lots of goals, but my biggest goal would be to become the first professional triathlete with autism. I also want to race Kona and qualify as an age-grouper for the Ironman 70.3 World Championship in Utah. I will be switching to the 140.6 full distance in 2022."