Argon 18 has signed two British athletes who made quite a splash on the full-distance scene last year, along with an Olympic hopeful from Germany. Both Joe Skipper and Ruth Astle won two Ironman races last year, while Jannik Schaufler was fifth at the German Sprint Triathlon National Championships and looks to represent Germany in Paris in 2024.
Skipper has been on a tear since the fall of 2019 – after a sixth-place finish at the Ironman World Championship he won Ironman Florida in record time (that record was broken by Gustav Iden last year), then won Ironman New Zealand in March of 2020, also setting a new course record. He continued his winning ways after a slow start to 2021 – he was sixth at Ironman Tulsa before taking Ironman UK, finishing third at Ironman Lake Placid, second at Ironman Switzerland and winning Ironman Chattanooga.
Text continues below picture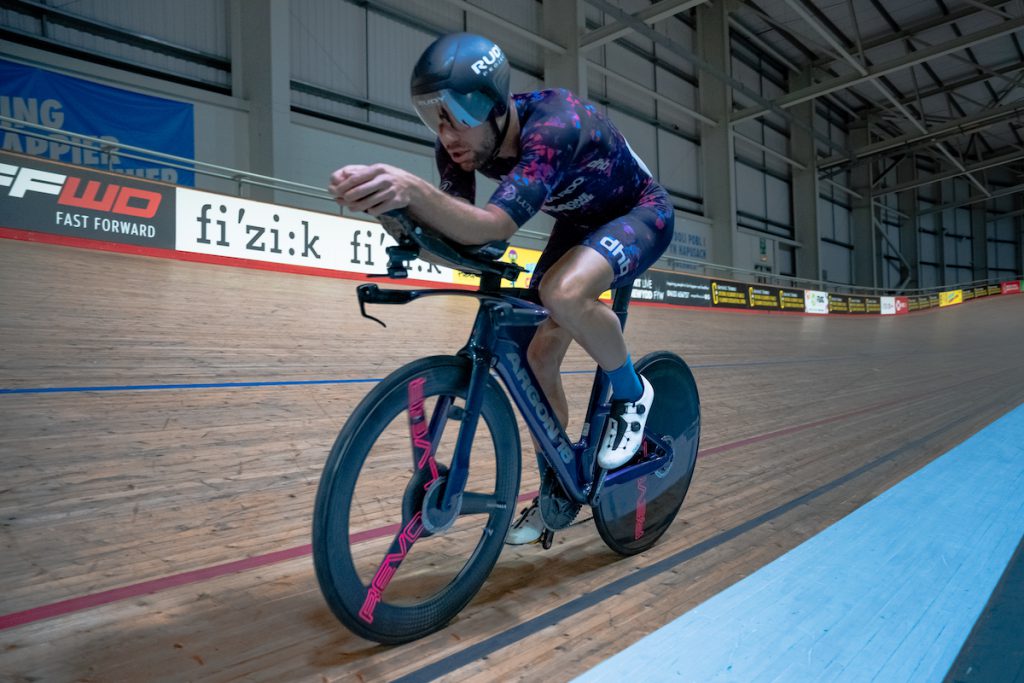 Skipper will be focussed on the two Ironman world championship events in 2022, along with the PTO events this summer – he was part of the Collins Cup-winning European team in Slovakia last August.
"The world championships in St. George is my big target for the first part of the year and then Ironman Hawaii in October," says Skipper. "I feel I'm starting to reach my peak years in the sport and feel that I'm at a stage now where I can compete for the win against the top guys in the world."
Astle was the top age group athlete at the Ironman World Championship in 2019, then turned pro shortly afterwards, taking eighth at Ironman Western Australia. Her next pro full-distance race was Ironman Florida in 2020, where she finished fourth. After a seventh-place finish at Ironman Tulsa in the spring, she bounced back with a pair of Ironman wins in the fall, winning in Mallorca in October and then in South Africa just over a month after that. She managed those impressive results while still working two days a week for Lloyds Banking Group.
Like Skipper, Astle will be focussed on riding her new Argon 18 E-119 at the two Ironman world championship events this year.