With northern hemisphere triathletes looking at the double-whammy of winter conditions and COVID lockdowns, indoor training continues to be a staple for athletes looking to train for the summer triathlon season. During the first year of the pandemic it was almost impossible to find a smart trainer as athletes around the world flocked to indoor cycling programs, and the popularity continues. That has many companies looking to either get involved in the business, or expand their reach.
Last week a number of outlets reported that Zwift is developing a new trainer and bike. Popular tech site DC Rainmaker reported that the company had sent out a survey that implied it was developing a new direct drive trainer called the "Zwift Wheel" and a smart bike called the "Zwift Ride."
The trainer is said to look like the back wheel of a bike, while the smart bike serves as an upgrade to the trainer. The trainer is said to retail for £900, while the bike was listed at £1,700. So far there hasn't been anything official from Zwift, but its expected that the new products will be available this summer.
Text continues below picture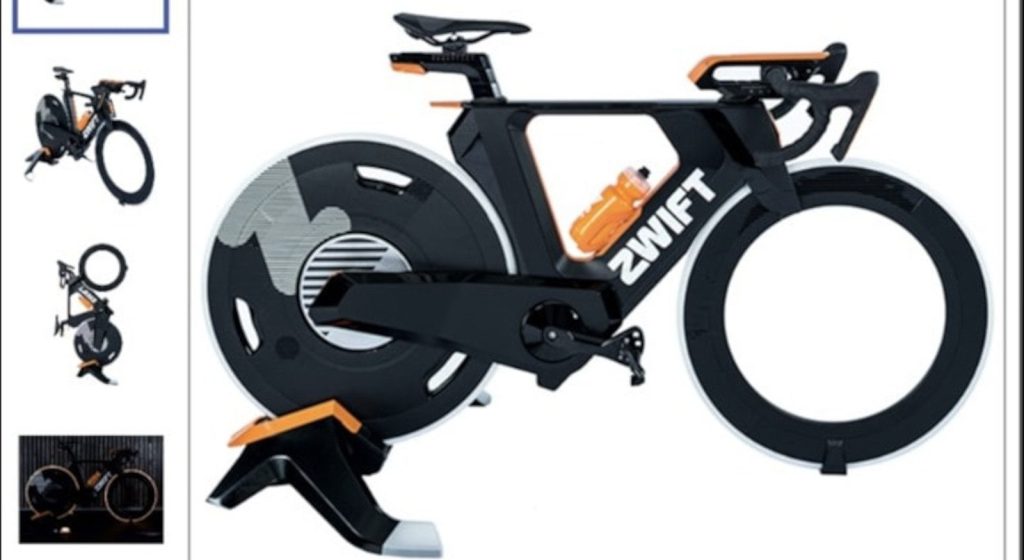 LG Virtual Ride
Another game-changing new product for indoor cycling enthusiasts was presented at the Consumer Electronics Show (CES) 2022 – LG's "Virtual Ride" screen. Made up of three stacked 55-inch OLED screens, the Virtual Ride curves overhead.
"With its UHD resolution, the whole setup lets you ride a bike through a forest at night or down the street of a European village in the most realistic possible way without actually being there," LG posted on news.lgdisplay.com. "Also, there are touchscreen controls on the armrest next to the display made up of a 23.1-inch in-TOUCH LCD, so people can more conveniently adjust settings while exercising."
There's no information on price or time-frame for availability, but the new screen will certainly offer an interesting experience for indoor riding enthusiasts regardless of the platform they're using.