He was the surprise of the day: Canada's Jackson Laundry just claimed a big win at the Ironman 70.3 Oceanside. Until the final stretch, it was unclear who were going to be on what position on the podium. In a tight battle, resulting in a photo finish, America's Rodolphe von Berg and Canada's Lionel Sanders fought for silver. It was Sanders who got rewarded for his amazing surge on the run, as he finished second. That means Von Berg took third.
It came as no surprise to see America's Ben Kanute leading the swim part. The American needed 22:28 minutes to cover the 1900 meters. Britain's Alistair Brownlee followed right in Kanute's feet, after whom Australia's Steve McKenna, Australia's Sam Appleton, and Von Berg reached T1 in the back of that same group. Sanders may have improved his swim, he still had to deal with a two-minute deficit and a 24th place after that first discipline.
Within 20 km, Sanders had already passed 13 athletes and shrunk his gap to the lead with 20 seconds. Meanwhile, in front, a big group took shape, containing Appleton, Von Berg, Brownlee, Kanute, America's Eric Lagerstrom, America's Jason West and Laundry. McKenna was right in the front after the swim part, but during the first kilometers on the bike, the Australian lost touch with the stronger cyclists.
Sanders moves up slowly, but steadily
That the athletes in front pushed some massive watts, you could see by the lead group shrinking down to five athletes halfway through the bike part. He seemed to have waited a little with his attack, but after approximately 40 km, Brownlee hit the gas, clearly making it hard for the other men to stay behind him. While Sanders initially managed to pass many athletes, he got stuck around an 11th place (+2:23) halfway through the bike, not being able to beat the power of the group on his own.
Text continues below picture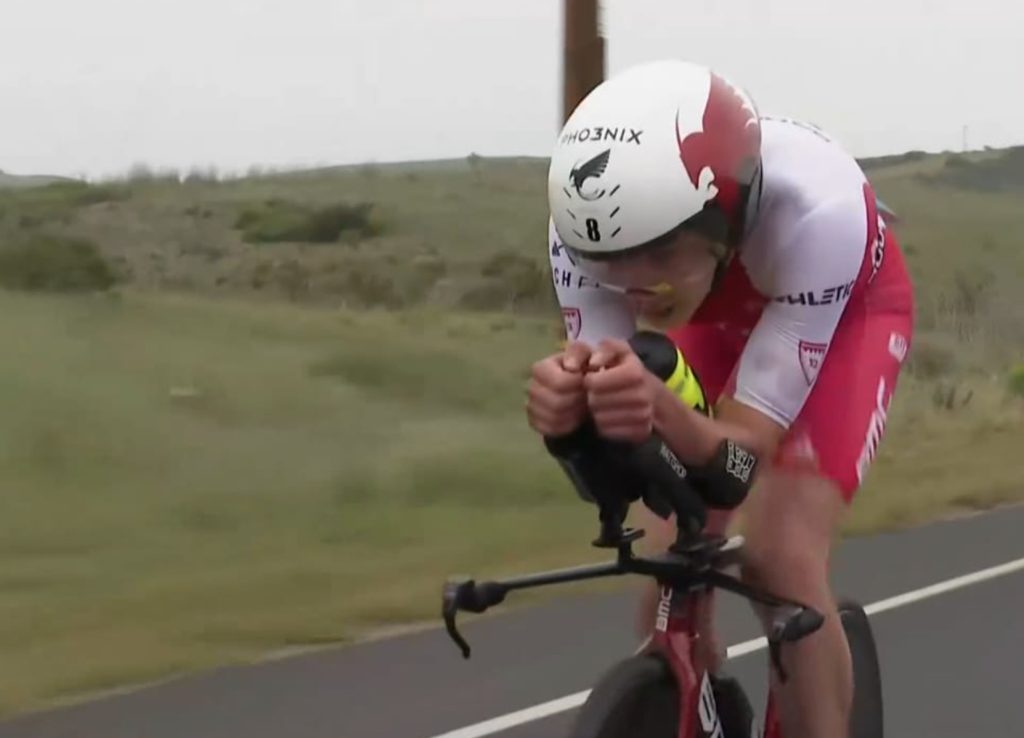 Brownlee strong in front, Sanders struggles without nutrition
While the five men stayed right behind each other in front, Sanders rode to a sixth place. France's Arnaud Guilloux – who was in seventh place – wasn't going to make it easy on him, though. With 20 km to go, Guilloux passed Sanders. Sanders didn't seem to be in his best shape on the bike, and that could have something to do with all his nutrition missing, because Sanders didn't have any bottles on him during the entire bike part. Whether that was a choice or he lost it, is unclear.
Group of four first into T2
Brownlee, Appleton, Kanute, Laundry and Von Berg entered T2 simultaneously, but a slow transition saw Brownlee lose 18 seconds to his competitors. Guilloux and Sanders racked their bikes in sixth and seventh place with a two-minute deficit.
The time that Brownlee lost in T2, he soon gained again during the run, because after two kilometer Kanute, Von Berg and Brownlee were right next to each other again.
Text continues below picture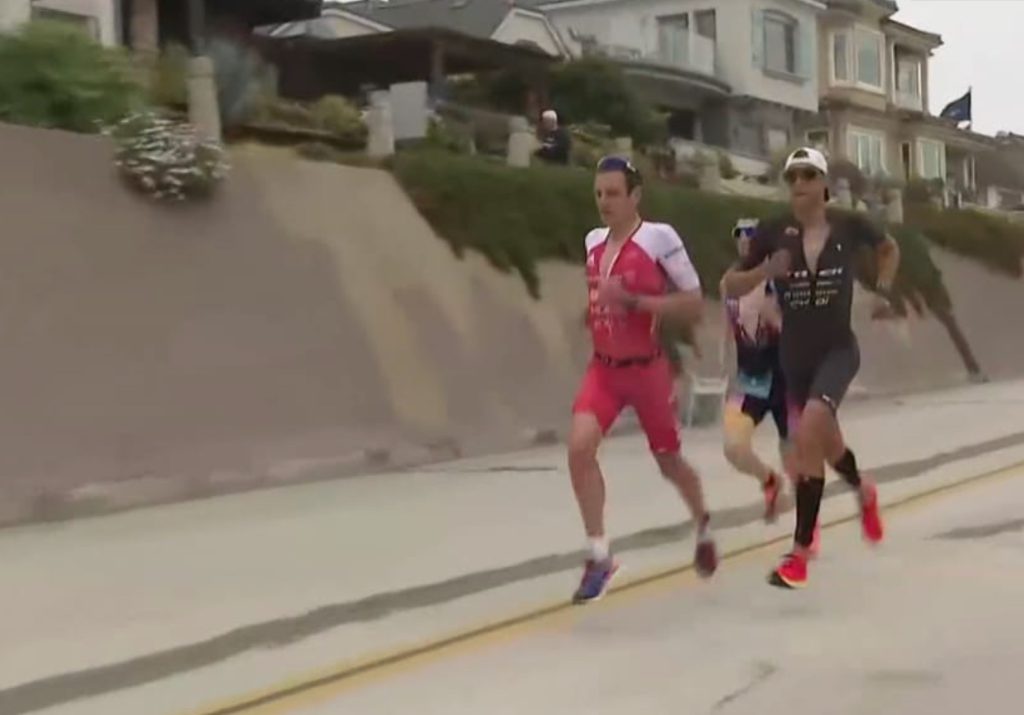 Brownlee takes off on the down hill parts
It didn't take long, though, before Brownlee made a move. On the downhill part, the British star athlete created a little gap to Von Berg and Kanute. While Von Berg tried to hang on behind Brownlee, Kanute moved down to third. Brownlee didn't stop there and continued to slowly widen the gap towards his fastest chaser. In sixth place, Sanders worked hard to try to close the gap, but even though he clocked the fastest pace about halfway through the run, it seemed impossible to get rid of his two-minute deficit.
While it looked like Brownlee was going to take off with the win for a long time, it was Laundry who showed to possess some great run skills during the final kilometers, as he took over the British athlete. It wasn't yet done there for Brownlee, because behind him Von Berg and even Sanders rushed to the front and took over. Laundry ended up claiming gold, while Von Berg and Sanders fought for silver. After a photo finish, the organization confirmed Sanders was just slightly faster than Von Berg, meaning also the second place of today's race went to a Canadian athlete.