He is still young and can still, but in the meantime Niek Heldoorn is already developing very fast into a top athlete. He just surpassed himself by winning the first edition of Challenge Malta. It is a wonderful achievement of the Dutchman, who was constantly racing in front of the pack and today shows to be world class.
Already during the swim, Heldoorn was in a good position; in a leading group of four he came out of the water after 24:06 minutes. The Dutchman then had company from Igor Kozlovsky, Ognjen Stojanovic and perhaps the biggest favorite of the day, Caleb Noble.
On the bike, Heldoorn proved to be strong as well, because while Noble opened up the throttle considerably and Kozlovskij and Stojanovic had to let go, the Dutchman proved to be able to keep up and so a leading group of two was formed. What's more, Heldoorn did his front work just as well and so Heldoorn and Noble managed to stay ahead of a chasing group for a while. However, Norwegian Kristian Grue managed to escape from that chasing group and close the gap to the front. His ambitions soon proved evident as he took over the lead from Heldoorn and Noble fairly quickly and began to set the pace. This was necessary, because the gap on the chasing group remained small, so the race was far from decided.
Text continues below picture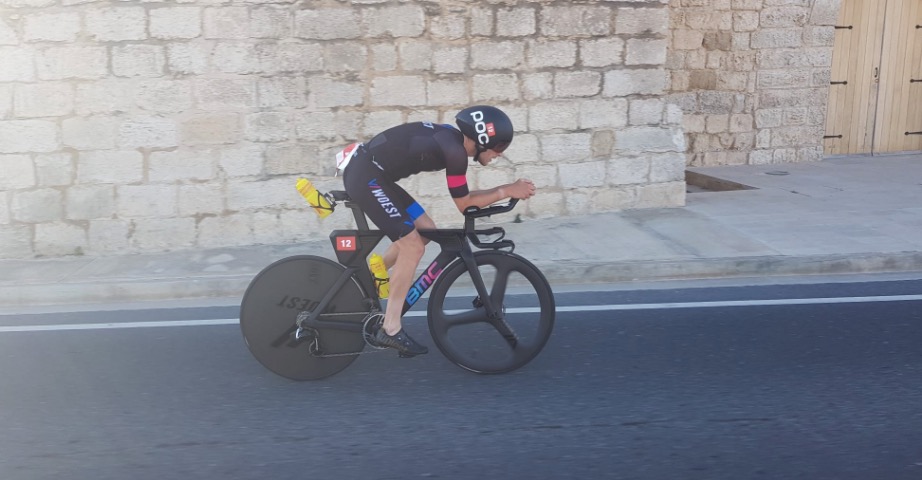 In the end it was Heldoorn who was the first to got back in T2, but both Noble and Grue were directly behind him, which meant an exciting half marathon beforehand. The gap to the first chasers had increased to almost four minutes and so the battle seemed to unfold mainly between these three men. During the first few kilometers, however, it was Grue who soon had to acknowledge his superiority, as the pace of Noble and Heldoorn was too high, causing them to break away in pairs.
Soon after, Heldoorn also left Noble behind. This did not happen by leaps and bounds, as a five second lead became ten seconds, which became twenty seconds, and so the lead slowly but surely built. It was remarkable how 'steady' Heldoorn kept running and apparently relaxed towards victory.
He took the victory in a time of 3:44:58. Grue advanced to second place in the closing stages and finished in 3:45:18. Noble therefore finished third in a time of 3:46.