It was unprecedentedly exciting at Challenge Geraardsbergen, right up until the very last meters. Antony Costes, Pieter Heemeryck and Milan Brons fought head to head with each other, constantly making it difficult for each other and ensuring a great race. Costes eventually pulled out a spectacular victory. In the women's race, the Dutch Diede Diederiks was supreme.
After the swim, defending champion Heemeryck quickly took the lead in the men's race and was able to build up a lead of about two minutes on the bike. For a long time it looked as if Heemeryck would not relinquish the lead, but in the closing stages on the bike it was the Dutchman Brons who quickly closed the gap and returned first in T2. Heemeryck followed immediately behind and again a group of four athletes followed.
Of those four athletes, it was only Costes who could keep up with the running pace of Heemeryck and Brons. This made for a blistering battle, because after about seven kilometers the three athletes ran side by side, they looked at each other and it was waiting for the first move from one of them. That eventually came from Costes, who chose a steep climb in the center of Geraardsbergen to run away from the other two men. Brons was the first to face a gap and Heemeryck also had to leave a gap very quick. The Belgian athlete did come back to Costes though, but not much later he lost the connection with Costes again and at that point the race was decided. Costes won the race after 3:54:45 and Heemeryck followed in second after 3:55:58. Brons became third in 3:57:42, but had to sprint very hard for it as Pamphiel Pareyn came very close in the final stage of the race. Pareyn finished fourth, six seconds behind Brons.
Text continues below picture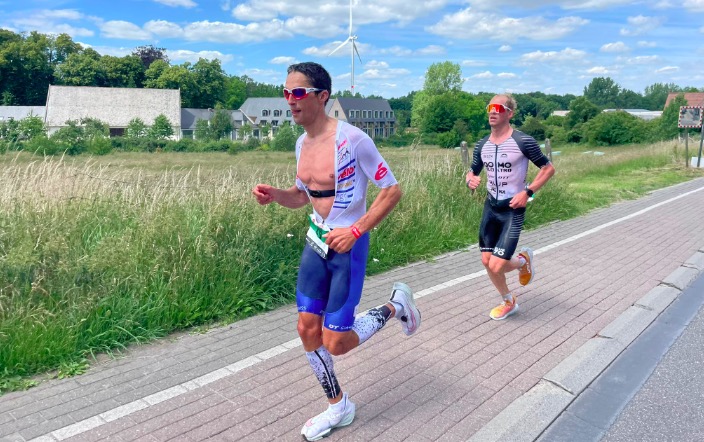 In the women's race, there was one woman who stood out: Diede Diederiks. The Dutch athlete, who is still young and mainly trying to gain experience on the highest level, crushed everyone on the bike and managed to maintain her lead with the run. Diederiks had an impressive bike ride anyway, because in the first kilometers she already made up minutes on a number of women in front of her and in the second of two bike laps she managed to extend that lead very quickly. Her bike time was significantly faster than the times of her competitors.
Text continues below picture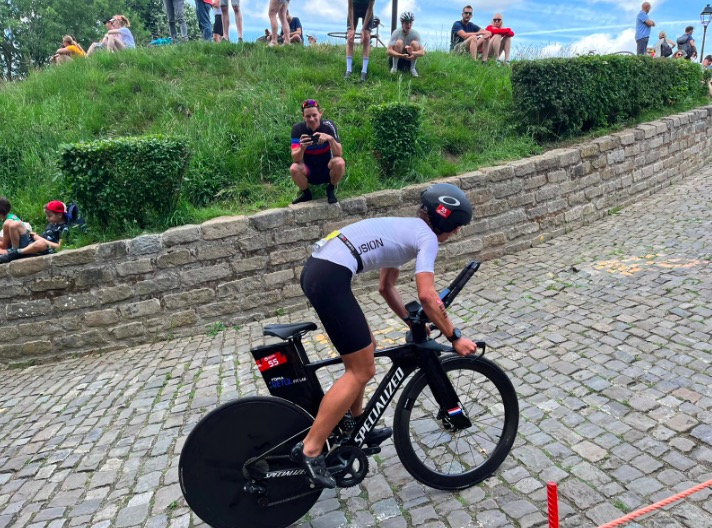 Diederiks saw Alexandra Tondeur coming closer during the half marathon, but that was not nearly enough. Diederiks won the race after 4:27:53, while Tondeur finished second in 4:32:33. Germany's Jenny Jendryschik finished third in 4:35:01.