This coming weekend – on Sunday – an exciting battle awaits at Challenge Kaiserwinkl-Walchsee. A particularly strong field of participants is gearing up for a spectacular race in breathtaking surroundings. Recently, we – the editors of Triathlon Today – had the privilege of not only exploring the course, but also immersing ourselves in the hospitality of Tyrol in general and Pletzer Resorts in particular.
A few weeks ago and in the company of none other than professional athletes Frederic Funk – next Sunday's defending champion -, Thomas Bishop and Lucy Byram, we spent three nights at Hotel Das Walchsee. It's one of the hotels that Pletzer Resorts runs in the region and, that much we can conclude after our trip, a more than perfect place to stay if you are participating in Challenge Kaiserwinkl-Walchsee. The hotel is based just a two-minute walk from the start and finish line (as well as the transition area), so as an athlete you're right in the middle of the action and completely unconcerned when it's race day.
text continues below picture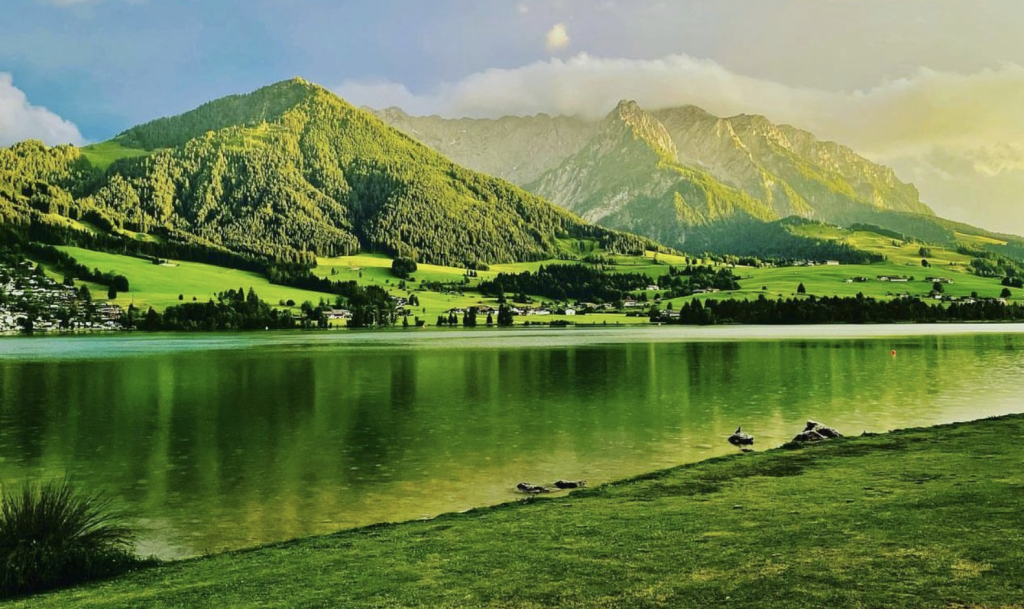 It's about relief: that is perhaps the essence behind Pletzer Resorts. In Hotel Das Walchsee everything revolves around the athlete, but of course also around other visitors. Not only triathlon plays a central role within this hotel, but also other sports are very important. During the year thousands of hikers, cyclists, skiers and other endurance athletes come here, all enjoying the beautiful surroundings of Kaiserwinkl-Walchsee and of course the hospitality of the hotel.
text continues below picture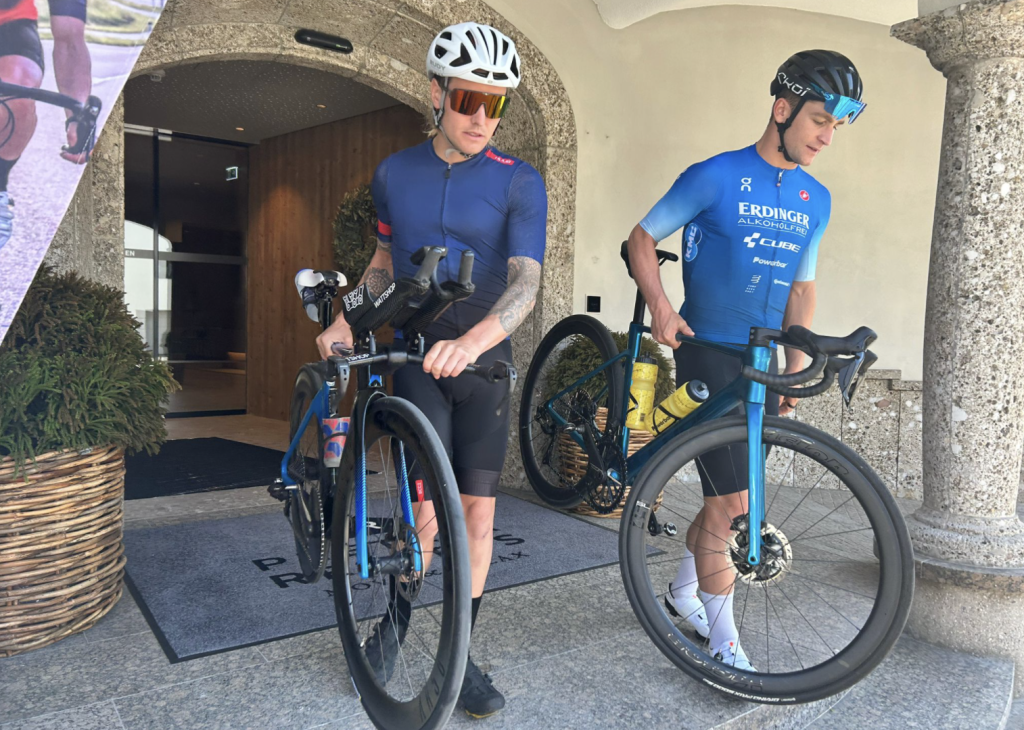 As such, the four-star hotel offers every luxury you could wish for. From spacious, quiet rooms to a wonderful wellness – including indoor and outdoor pools, saunas and massage options -, a gym and nice restaurant. "And we always offer our guests more than enough healthy food choices", the concept is explained. And, to be honest, nothing could be further from the truth, as fresh vegetables are available every day, there is a smoothie bar and fruit is plentiful anyway. Even in these smallest details is a focus on "a healthy lifestyle" and making conscious choices. It will be very welcome to triathletes in general.
text continues below picture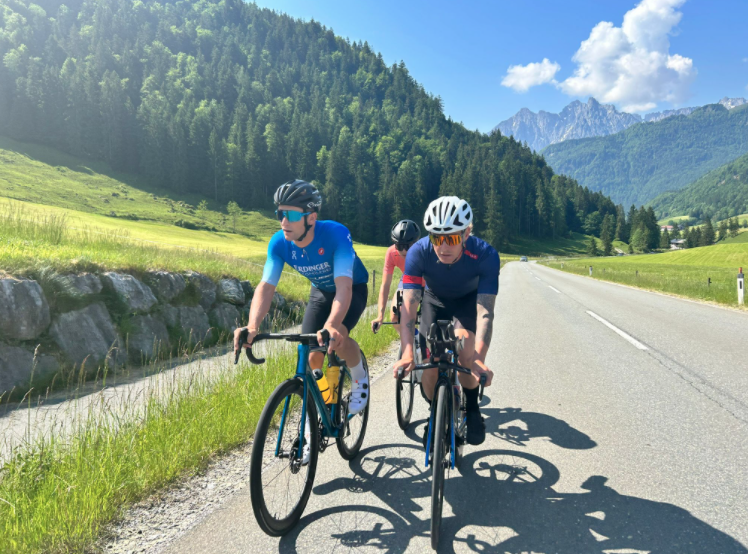 We could dwell for hours on the course of Challenge Kaiserwinkl-Walchsee as well. About the breathtakingly beautiful lake in which to swim – the water is crystal clear and you're between some of the most beautiful mountains you've ever seen – or about the spectacular bike course where you'll encounter tough climbs, but also beautiful descents and long, straight stretches where you can go all out in the aerodynamic position. For sure it has a reason that Frederic Funk described the bike course more than once as 'everything you hope for in a race and even a little more'. The running course is also wonderful: athletes will run four laps around the lake in which they swam earlier. At one side you constantly have beautiful views of the crystal clear water, while on the other side you are surrounded by….yes, those beautiful mountains again. It doesn't get anywhere 'more Austrian'.
text continues below picture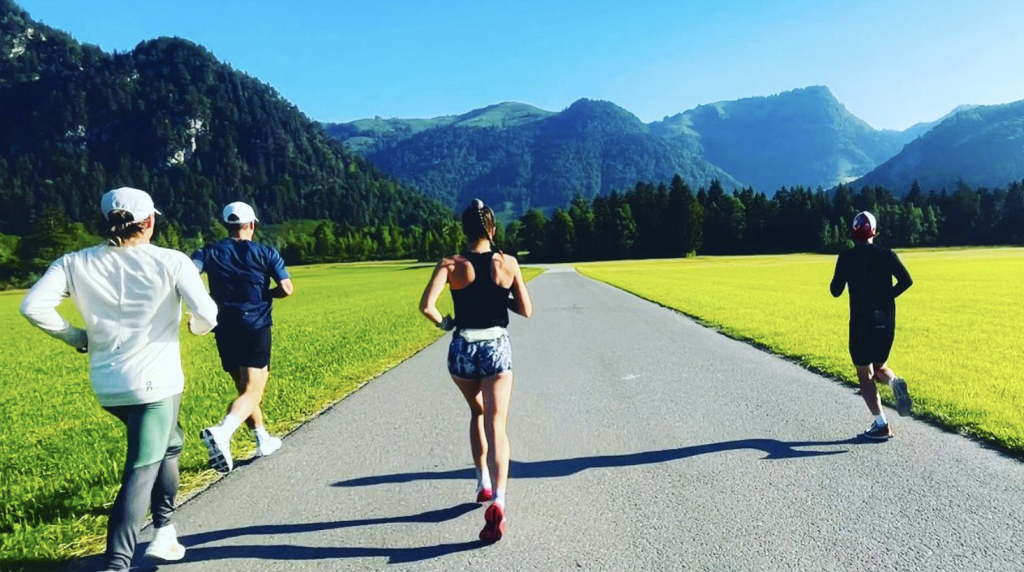 After our visit to Das Walchsee Hotel, at least we know one thing for sure. We have been to many, many races around the world in recent years, but nowhere is the scenery as breathtakingly beautiful as at Challenge Kaiserwinkl-Walchsee. The luxury you can experience as an athlete by staying at Das Walchsee Hotel – not only within the hotel, but also because you are so close to the event area – completes the experience. "And that is exactly why Pletzer Resorts is such a fine partner for us," said Challenge Family CEO Jort Vlam, who was also present during our visit. "Their vision is entirely focused on athletes and, around Challenge Kaiserwinkl-Walchsee, specifically focused on our participants. The passionate staff is leading by example bringing their credo move and relax to life, and with the Tyroler hospitality they offer no less than an excellent welcome to our athletes."