With an average speed of almost 39 kilometers per hour we've drove through Zwift last night together with Anne Haug and Antony Costes. The ride was only 25 kilometers long and the speed doesn't really say much – because around four hundred Zwifters participated in the social ride it took hardly any effort to maintain that pace – and it was especially interesting that we had the opportunity to ask questions to both top athletes. "I ride a lot indoors, almost all of my intensive intervals, but never really at Zwift. I only use Zwift for this kind of social rides," Haug said.
Haug crowned herself Ironman World Champion in Hawaii last year and came second in the PTO 2020 Championship a week and a half ago. "Mentally I have recovered, physically not yet. I've taken a week off and now I've easily started training again." The German top athlete has announced that she will focus next year on the Collins Cup in Samorin and after that Challenge Roth. "Let's all pray that next year we will have the opportunity to race again."
Despite this crazy year full of corona measures and race cancellations, Haug does not lose her motivation at all. "It's a tough year for all the freelancers, but this doesn't get in the way of my motivation. I do the sport because I want to get better and faster. That's something that nothing or nobody can take away from us."
Antony Costes, also affiliated with the ride, agreed. "It's not the best year to be a professional athlete, but there is light at the end of the tunnel. Here in France, as a pro athlete, I'm lucky that the swimming pools have remained open and soon the doors will even open again for everyone." Swimming is not one of the most favorite trainings of the Frenchman though; he prefers to get on his bike. "For a long ride of about six or seven hours. In the mountains."
Text continues below picture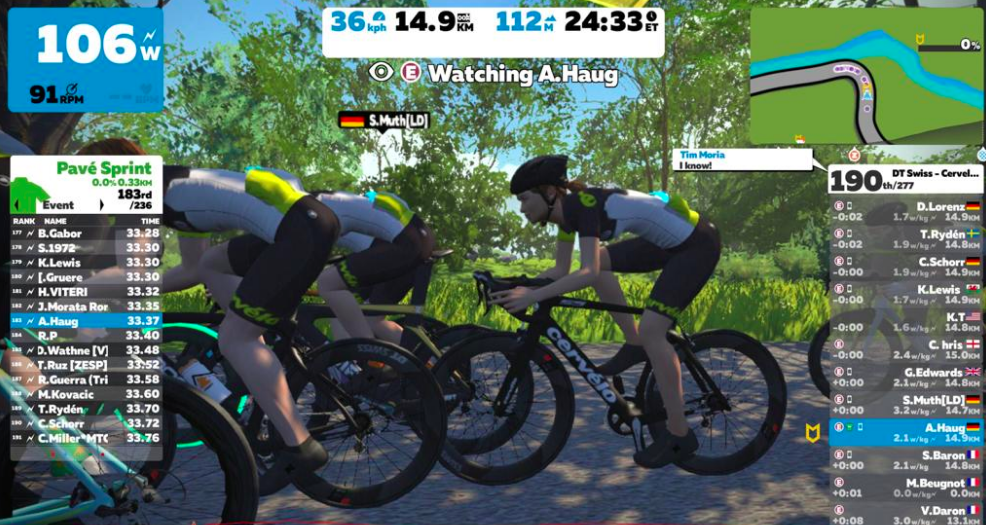 Haug reacted immediately: "That's my biggest nightmare," she laughs. At the same time both athletes are looking forward to their next training camp. "Hopefully I'll go to Majorca in March," Costes kicked off. For Haug it seems even more uncertain. "I wanted to go to the Canary Islands after Christmas, but strict measures apply there now. Hopefully Club La Santa will open on January 20th."
At last, both athletes were asked about their favorite race. Haug couldn't name a specific event. "For me, it's not related to a location. For me it's about the people I race against. I want to compete against the best, so it's the biggest races that are my favorites". Costes mentioned Hawaii. "But the Laguna Phuket Triathlon is also a race that has everything. Swimming in the sea and a warm lagoon, a flat bike course followed by short and steep climbs and finally a hot, humid run."
Costes also announced that he is preparing for the Long Distance World Championships in Almere, which will be held in September 2021. "A beautiful flat course, right? That's going to be cool. But also tough, we saw that last week in Daytona".