The race is known for its fast bike splits – Ironman 70.3 Dubai – and yesterday's race was no exception. Most pro athletes finished the 90 km well under two hours, and Andi Boecherer and Joe Skipper explained how that is possible. "Train of shame," Boecherer (who finished 14th) wrote under his Strava-upload from the race. "I am also guilty, but at some point you cannot stay out of the game #nosecrets,", he continued. 
Text continues below picture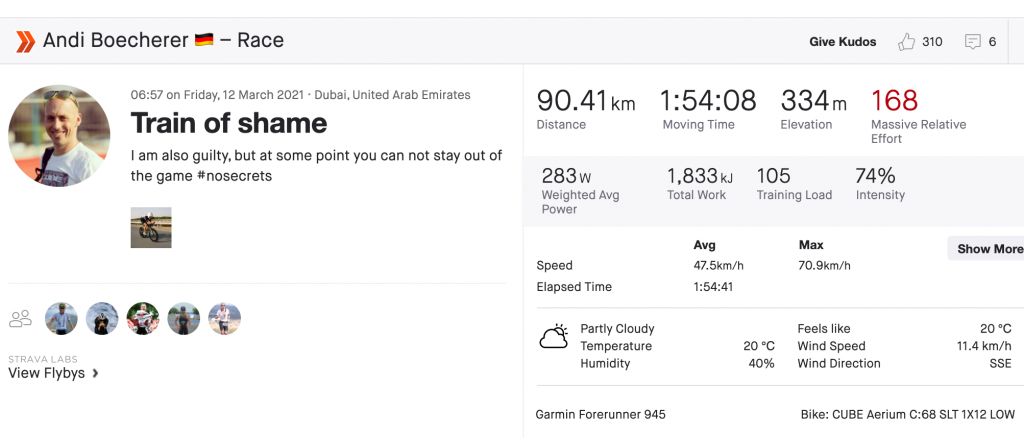 Boecherer wasn't the only one to comment on the cycling behavior of athletes in Dubai. Joe Skipper – who had an off day and quit after the bike – shared a video and photo on Instagram that made it clear Boecherer wasn't the only one who dealt with the cycling issues. "I felt so embarrassed when I saw you at the turn around and still feel," Boecherer wrote. Skipper had no chance of getting back to the group as they all rode together. 
"This sums it up. It's not the athletes fault if this is going on, as if people are doing it you end up having to. However, officials need to uphold the rules, make it impossible and get the media vehicles out of the way, so we can have fair races."