The final meters of today's Ironman 70.3 Dubai looked more like the finish of a WTS-race than a long distance triathlon. In the men's race it was Denmark's Daniel Baekkegard who successfully fought his way to a golden medal (3:33:02). While his win was safe, the fight for second, third and fourth place was still in full swing until the final meters, with only one second separating all three men. Portugal's Felipe Azevedo turned out to be the best sprinter and claimed the silver medal. Literally centimeters behind him Sweden's Rasmus Svenningsson took bronze, and Switzerland's Andrea Salvisberg turned out just unlucky for a podium spot, as he finished in fourth place.
In the women's race we finally got to see the "Angry Bird" in action again. And it turns out, despite all the "down-time" with no races happening, Daniela Ryf is still in great race shape as she claimed the win at the first big event of the year. Behind her Switzerland's Imogen Simmonds crossed the line in second place (+5:08) with Sweden's Sara Svensk taking third (+8:23).
Men's race
From start to finish Baekkegard was near the front. He turned out to be the fastest man out of the water in a time of 23:21. Three men – among them Salvisberg – followed just a second behind him. On the bike Baekkegard dropped back some positions, and entered T2 just outside the top ten in 11th place. Sweden's Jesper Svensson showed his bike skills by riding 1:54:27 on this fast course, and led the men into the run.
It didn't take long, however, before these positions shuffled again. Salvisberg ran his way to the lead after a few kilometers, but behind him Baekkegard quickly started to move up in the ranking again. Baekkegard ended up running an impressive 1:10:01 for the half-marathon, which was enough for the win.
Text continues below picture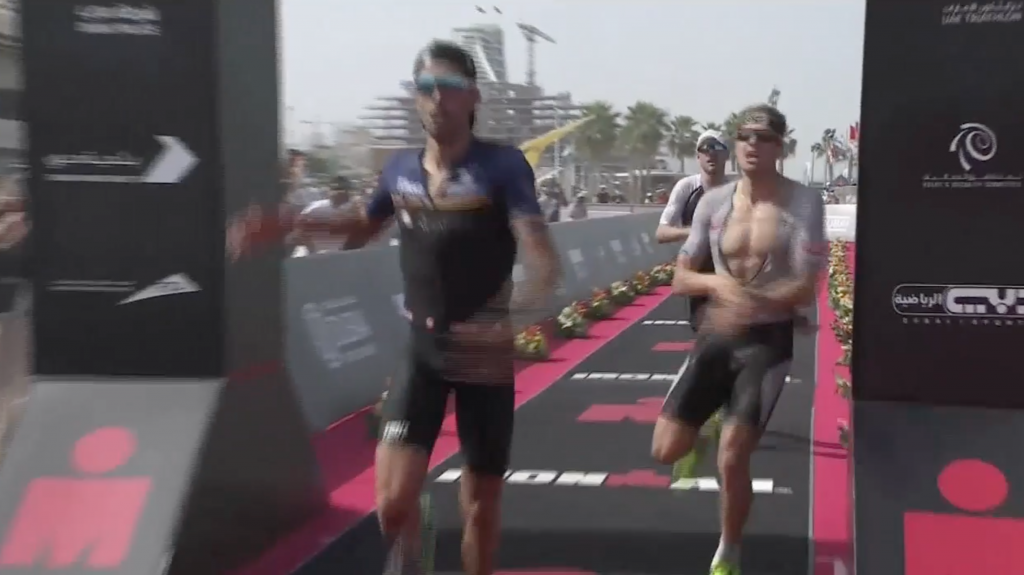 Women's race
Only eight seconds behind the first woman, Ryf exited the water in eight place. On the bike she soon moved through the field trying to catch Simmonds, but it wasn't until the last twenty kilometers that she managed to catch her countrywoman and take the lead. Once Ryf put her bike back in T2 and changed to running shoes, Simmonds quickly lost sight of her rival out.
Ryf claimed the win by running 1:16:50 for the half-marathon, leaving no room for doubt. Simmonds took silver. 5:08 later, while Svensk took the last podium spot.