"Unlimited speed for everyone," is the slogan that Hoka used for the launch of the new Hoka One One Carbon X 2, describing it as the next generation of running shoe. It is a slogan that matches the shoe because, like many other brands, Hoka included a full carbon plate in it's latest super shoe, making the Carbon X 2 a great fit for athletes who run at higher speeds. We got to test the Carbon X 2 over the past few weeks.
Even before you start running fast in the Carbon X 2 and feel the benefits of the full-carbon plate, you can see that this is a fast shoe. The sole has a "sharp" edge at the heel that gives it a sleek look, following in the footsteps of the company's speedy Rocket X. Hoka has made some advances from the earlier models that featured a somewhat "bulkier" look.
Another thing that stands out is the improved fit the Carbon X 2 offers. While we've always enjoyed running in Hoka shoes, the Carbon X 2 felt even better than other models we've tried. The shoe molds itself well around the foot and ankle, providing a snug, supportive fit without pinching anywhere. The "tongue" is just the right length, feels comfortable and provides some extra support.
Text continues below picture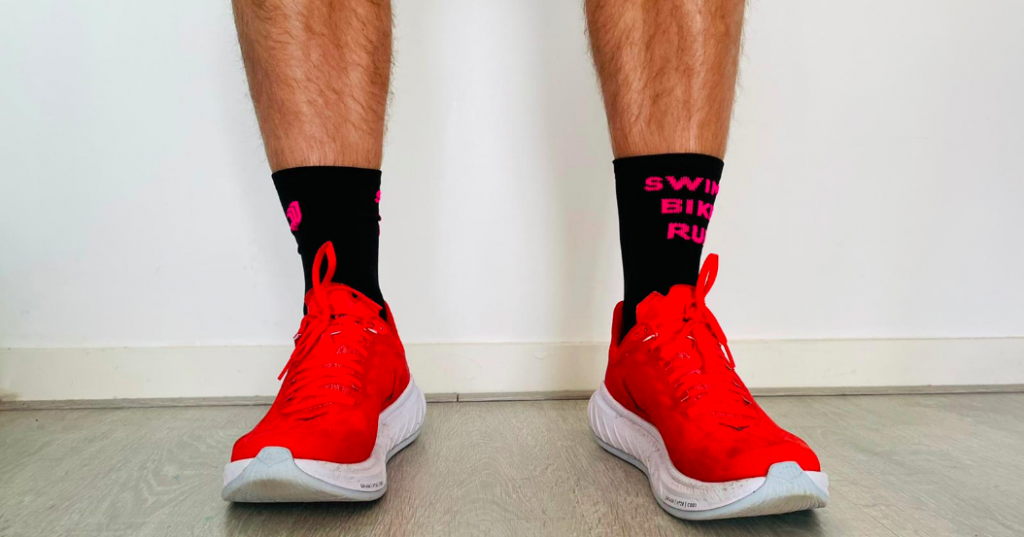 You feel that support while running, too, a lot of which can be attributed to the full carbon plate. At a quicker pace – say 4:30/ km or faster – the shoe has a good roll that almost makes it feel like you're being pushed forward. It's hard to tell how much of an actual advantage that gives you, but after spending some time running in the Carbon X 2, we'd guess that it could save you at least five seconds per km. Yes, that's a lot!
The push that you feel when running fast is gone once you start running slow, though. In fact, the shoes feel a lot less comfortable running at slower speeds. During long endurance runs with sections slower than 5:00/km, the Carbon X 2 feels slightly unstable, and there's a lot more foot movement. Hoka's Rocket X, on the other hand, is a shoe that's also said to be best for faster running, but also feels comfortable when running slow. That said, that shouldn't be a deal breaker, because the Carbon X 2 is made to run fast. It's not meant for "slower" running.
In the end the Hoka One One Carbon X 2 lived up to our expectations. We've never run in a shoe that provided this much support while doing speed work in training, whether it's short sprints, intensive intervals at speeds above 20 km/hour, or longer speed sessions at 15 km/hour. We cannot wait to try the Carbon X 2 in a race and look forward to some new PB's.