It's been quite a year for France's Arthur Serrieres, who took his fourth Xterra World Tour victory today, while his countrywoman, Solenne Billouin, took her second Xterra title in a row at Xterra Belgium in Namur today.
In the men's race Brian Tetard and Maxim Chane led the way out of the water, with Serrieres part of a group of three that were about 30 seconds behind starting the bike. By the end of the ride Serrieres and Chane were together in front, with Belgium's Yeray Luxem two minutes back. Just a week after winning Xterra France, Chane's legs weren't up to trying to stay with Serrieres on the run, and he would lose over four minutes to the champion. The Czech Republic's Karel Dusek rounded out the podium.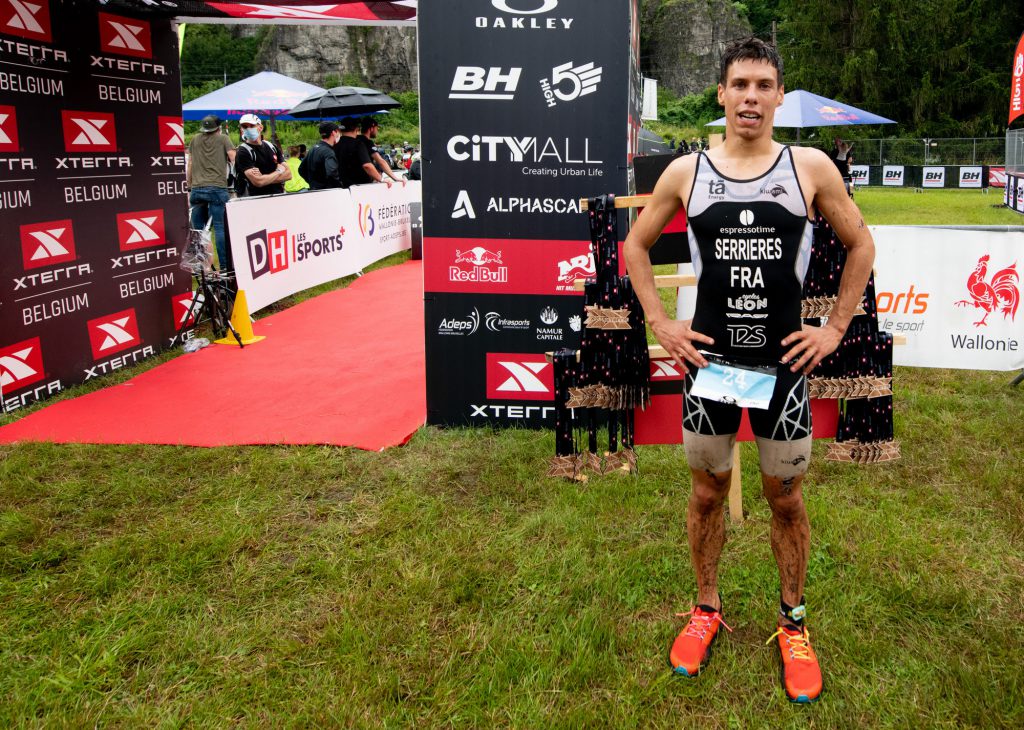 Elite Men Top 5
| | | |
| --- | --- | --- |
| Pl | Name | Finish |
| 1 | Arthur Serrieres, FRA | 2:26:47 |
| 2 | Maxim Chane, FRA | 2:31:14 |
| 3 | Karel Dusek, CZE | 2:32:58 |
| 4 | Mathias Cloostermans, BEL | 2:32:59 |
| 5 | Sebastien Carabin, BEL | 2:33:08 |
Back to back wins for Billouin
After winning in her home country last weekend, Solenne Billouin led the way out of the water, about 35 seconds up on the next athlete out of the water, Austria's Carina Wasle. Billouin managed to open the gap to a minute off the bike at one point, but Linda Van Vliet (NED) managed to ride her way to front by T2, two minutes up on Billouin. Out on the run, though, Billouin was simply too strong and caught Van Vliet by the 5 km point of the 10 km run, and surged to a 40 second win. Wasle used the fastest run split of the day to also catch Van Vliet and take second.
Elite Women Top 5
| | | |
| --- | --- | --- |
| Pl | Name, NAT | Finish |
| 1 | Solenne Billouin, FRA | 2:59:56 |
| 2 | Carina Wasle, AUT | 3:00:45 |
| 3 | Linda Van Vliet, NED | 3:02:01 |
| 5 | Leberon Segolene, FRA | 3:09:25 |
| 6 | Mandy Dammekens,, BEL | 3:13:42 |