We know that he can ride a bike, but we haven't seen him run like this in a while, or maybe ever: Cameron Wurf was untouchable during Ironman Copenhagen. Lionel Sanders gave his everything to chase him down, but the Canadian could only managed to get second place (+3:18). The last podium spot was taken by Finland's Henrik Goesch, who put together a great run in his Ironman debut (+6:04). Wurf didn't only take the win, he also claimed a new course record: 7:46:06, beating the previous record by about three minutes.
Wojt in the lead after the swim
It came as no surprise to see Olympic swimmer Lukasz Wojt take the lead in the water. The German exited the water in 43:57 with almost a two-minute advantage. Behind him there was a "group" with about six athletes, who were all within 2:20 of Wojt. Sweden's Jesper Svensson was one of them. Sanders missed the connection here, like he usually does during this first discipline, and started the bike in 15th place with a 5:06 deficit. However, in front of him a group of five men – among them France's Yvan Jarrige – appeared to have cut a corner in the water, according to Talbot Cox. Ironman hasn't yet responded to these "allegations."
Wurf attacks on the bike
For almost 100 km, Wojt managed to maintain his lead, before Wurf took over. While Wurf, Wojt and Svensson rode in first to third, a big group emerged behind them. Halfway through the bike, this group of eleven athletes was five minutes behind Wurf. In the final 80 km, Wurf extended his lead to six minutes on Wojt, his first chaser. The Australian clocked an impressive time of 4:02:19 for 180 km. He wasn't the only one who rode fast today, as the entire group noted times of 4:12 to 4:14, which might suggest the course wasn't the right length. Svensson was still riding on his own in third place into T2 (+7:02). He was 1:30 minute in front of the group when going out on the run course.
Text continues below picture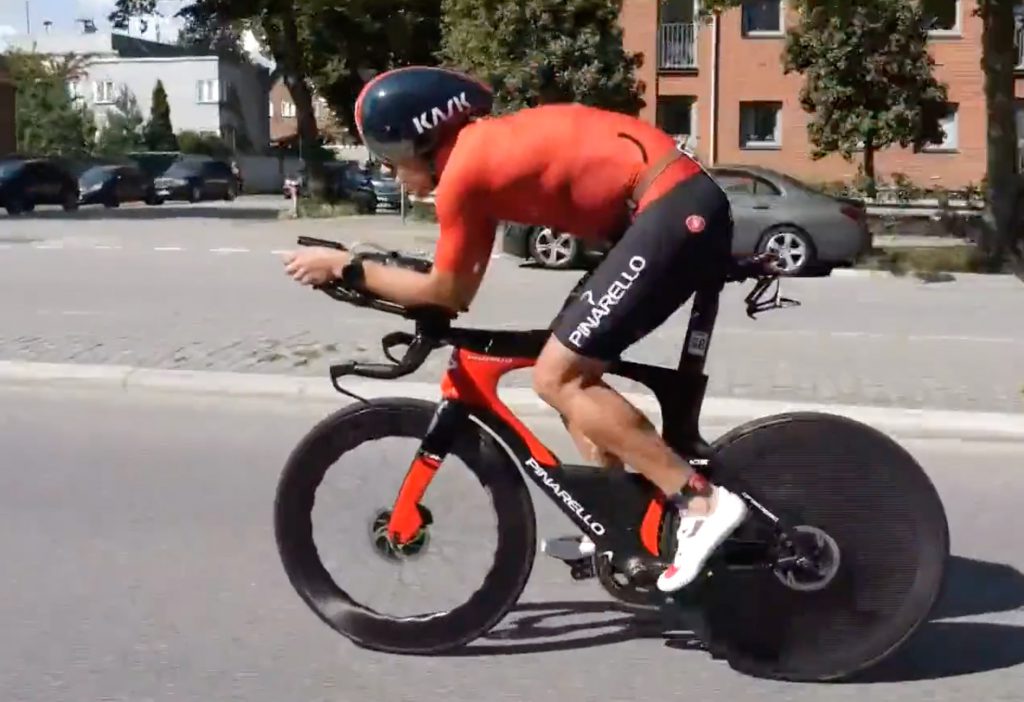 Svensson and Sanders hunt down Wurf
On the marathon, the chase for Wurf really started. Svensson and Sanders quickly moved forward as Wojt dropped back outside the top three. With half a marathon in the legs, Wurf's buffer was only 2:51. Svensson, however, started to struggle in the second part of the run. Meanwhile, Sanders was still going strong. He was running in third place at this point, 4:50 minutes own to the leader.
While Svensson was having a tough time in the second part of the marathon, Wurf seemed to be pacing his race perfectly as he slowly but steadily took off. At the 30-km point Svensson was completely dropped as Sanders moved into second position. After 33 km, Wurf had "only" a 1:57-minute advantage on Sanders. In the meantime Goesch had run from a 13th place after the bike (+9:28) to third place (+6:09). 
Although he was a big mover on the marathon, Sanders wasn't able to catch Wurf. It was Wurf who took the win after clocking a 2:49:37 marathon. Sanders – running 2:43:50 – took silver and Goesch took bronze.