"It's weird for me to feel satisfied about a fourth place finish. Fourth place is always tough, because the top three of the podium is where the media attention goes, and you get some stuff from sponsors. So the real goal is to get into the top three. Honestly, I would have much rather had that, but I really went into the race with very little in terms of outcome expectations. There was a lot unknown about my fitness level."
Matt Hanson is one of those athletes to keep an eye on after the bike part, because you would easily count him out. But it's usually only during the run that the American triathlete really finds a momentum and starts moving up in the ranking, sometimes massively. No wonder, if you look at the below photo from Clash Daytona, it gives you an idea of Hanson's impressive stride length.
Text continues below picture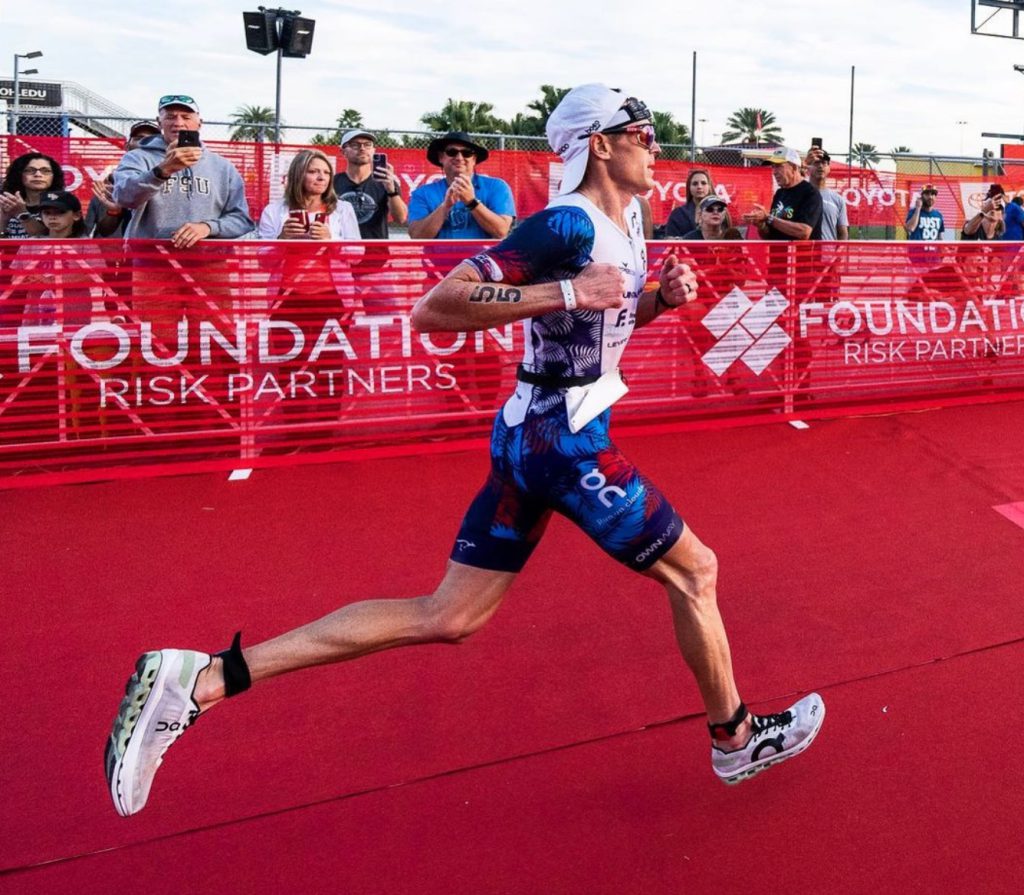 His run shape definitely needed some work, though, because 2021 wasn't easy on Hanson, triathlon wise. Hanson struggled with a severe knee injury that forced him to miss some important races, like the Ironman 70.3 World Championship. On Sep. 17 he underwent surgery, meaning Hanson missed some important training sessions. That he, 2.5 months later, still clocked the second-fastest run time of the day during Clash Daytona – 59:44 minutes over eighteen km – is an incredible achievement.
"The big thing is I was healthy, I got to the finish line without any setbacks, and I'm able to enter the offseason now on choice rather than entering it with an injury. So I'm choosing to go into offseason now, even though I didn't have much of a build. I could have pushed through and try to race Pucon or Geelong (both Ironman 70.3 events, ed.) early in the year, but I really want to get on the same build that I have always done for Ironman Texas in late April. Just because I've done that successfully, and I'm comfortable with that timeline."
Hanson about Clash Daytona: