There were quite a few big names at the start of Challenge Gran Canaria and therefore probably not many people took Mika Noodt into account, but the only 21-year-old German has just won Challenge Gran Canaria. Under beautiful conditions, he just decided the race during the run, in which he had a tough battle with Clément Mignon for a long time. Biggest disappointment in the race; a totally parked Jonathan Brownlee during the run.
The swim, in crystal blue and completely flat water, provided few serious differences. Fastest out of the water was Andrea Salvisberg (25:28), followed immediately by Johnathan Brownlee – most likely the biggest favorite for the win – and right behind that Mika Noodt. Clément Mignon and Kieran Lindars also came out of the water nicely in front.
On the bike, the five, led by Brownlee, set off for the first few kilometers as the first hills soon emerged. Meanwhile, Noodt boldly took over the lead position from Brownlee and so he began to dictate the pace of the race. The first to pay dearly for that was Liendars, as he couldn't keep up with the pace after half an hour on the bike or so.
Text continues below picture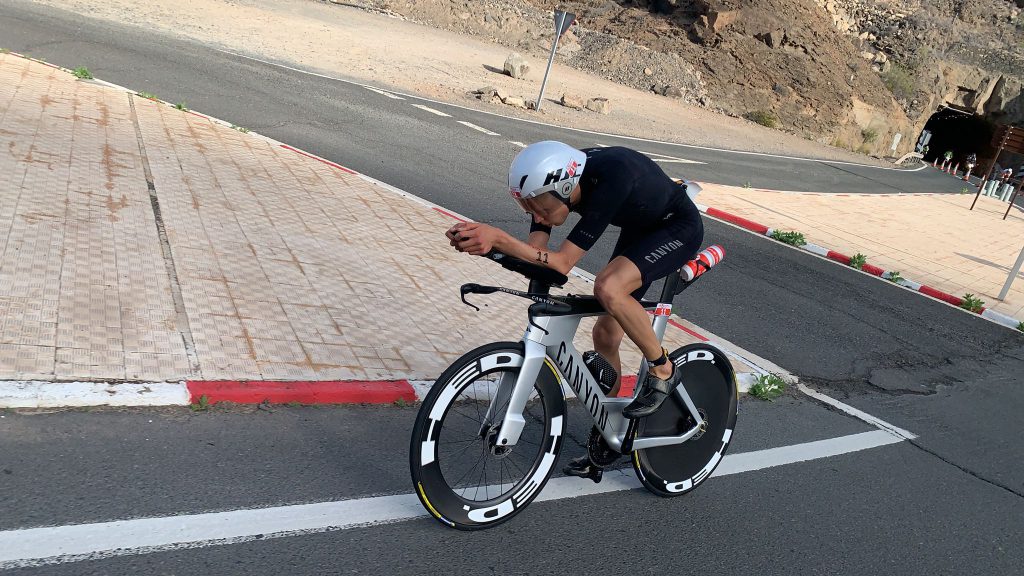 On the bike, even though the course was technical and hilly, not much else happened; the four men mostly looked at each other, but all seemed in no mood to make an attack and outrun their competition. Noodt continued to ride consistently in lead position and eventually the four men came back almost evenly in T2. There Noodt, Mignon and Salvisberg also left at the same time again, while Brownlee needed a little more time and started his half marathon about fifteen seconds behind.
Text continues below picture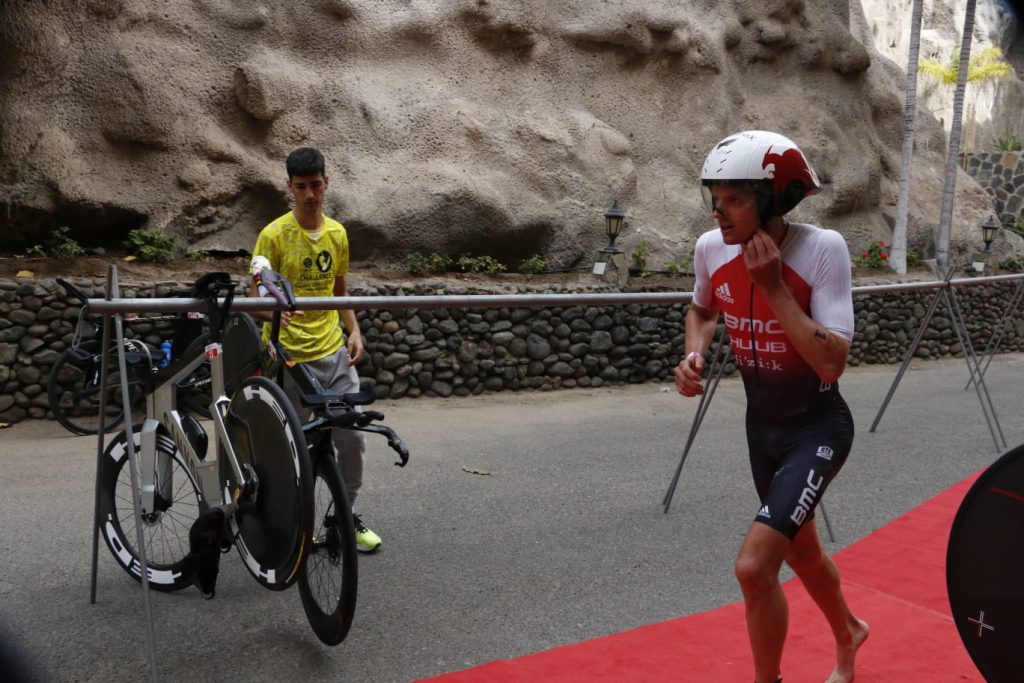 The first kilometers of the run were immediately for the young Noodt, who actually ran faster than the rest of the field right away. After about two kilometers, he had a 15-second lead over Mignon, 25 seconds over Salvisberg and, perhaps most surprisingly, 40 seconds over Brownlee.
As boring as the bike ride was to watch, the run became very exciting. Not only because Noodt kept the pace high, but also because Mignon kept running constantly at about ten to fifteen seconds behind, keeping the pressure high on Noodt. Behind them, Salvisberg, who was already nearly two minutes behind at the halfway point, and Brownlee, who even lost more than four minutes, lost a lot of time.
Text continues below picture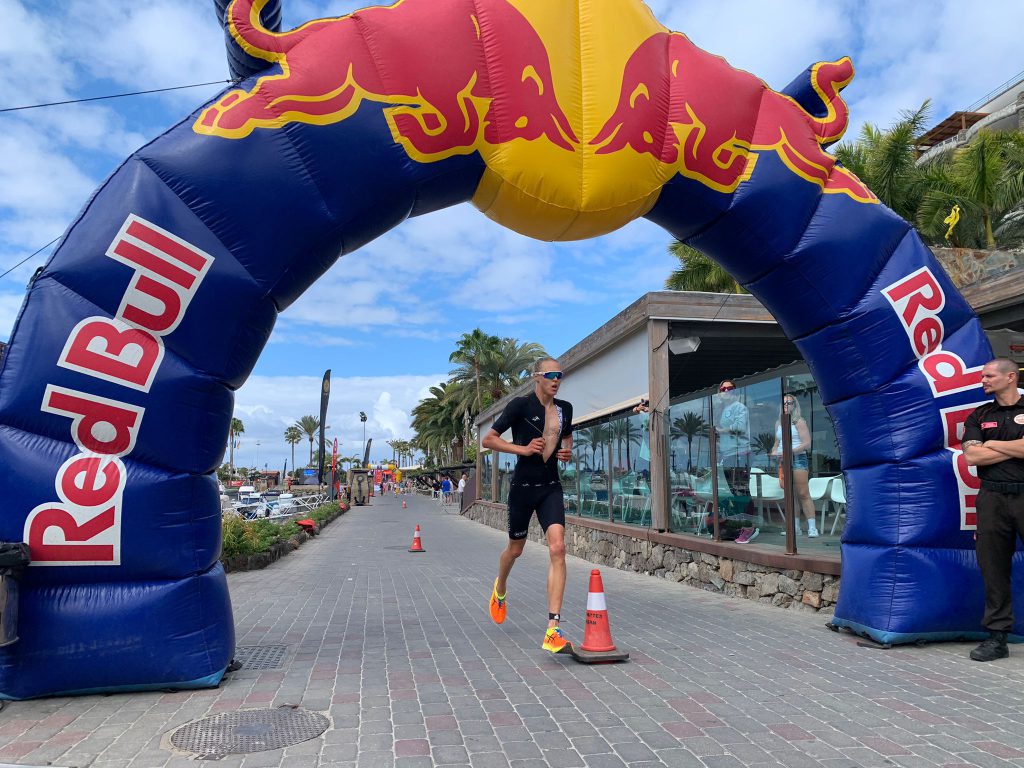 In the final kilometers Noodt managed to increase his small lead anyway; Mignon appeared to have wasted too much power and could no longer keep up with him. Noodt therefore won the race after 3:43:37. Mignon came in second after 3:45:01. Salvisberg came in third after 3:48:41.