After a number of disappointments, of which her crash at Clash Miami was the biggest, Sara Perez Sala had a lot to set right today. In front of her own public, at her beloved Anfi Resoirt, she succeeded by winning Challenge Gran Canaria. There was no question of the Spanish top athlete today.
The women's swim was dominated – and not exactly unexpectedly – by Lucy Buckingham (26:00) and Sara Perez Sala (26:02), who came out of the water together and swam even faster than some of the pro men. Then Nicola Spirig (29:29) and Els Visser (30:24) followed at quite a distance out of the water, which meant they could begin to chase Buckingham and Perez Sala down on the bike. While Buckingham led the swim, it was Perez Sala who took over the lead on the bike and began to set the pace on the hilly course.
Text continues below picture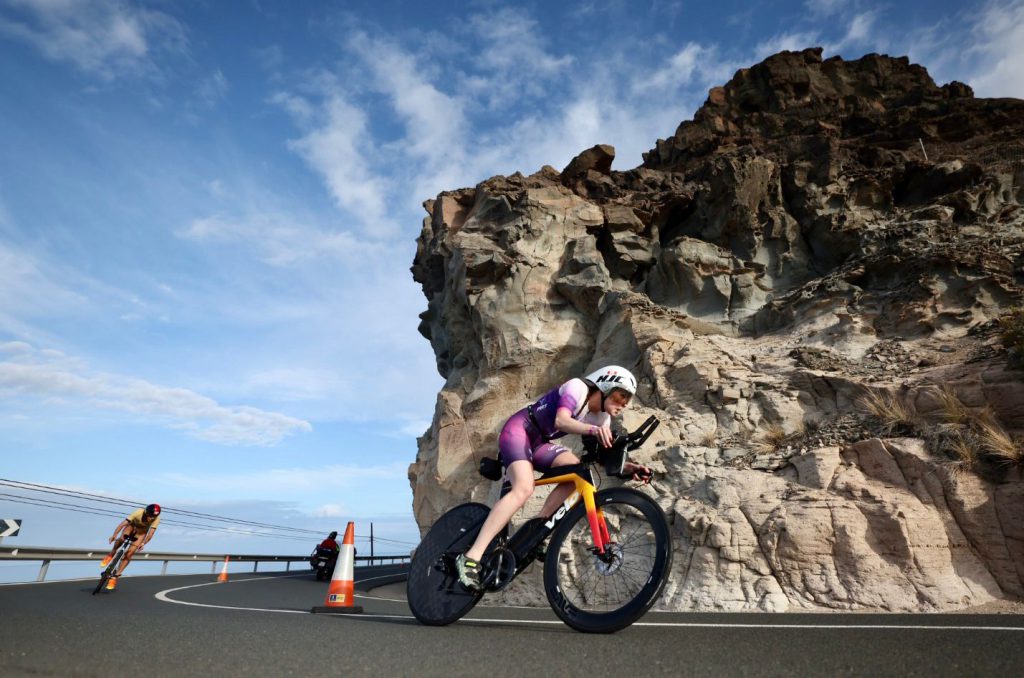 That went well, to say the least, as Perez Sala and Buckingham's lead only grew in the first few kilometers on the bike; the gap on Spirig quickly grew to five minutes. Dutch Visser was a minute behind Spirig, but rode as hard as she could to close the gap.
She managed to do so, because even though Visser's gap to the front was huge, it was getting smaller every time. In fact, Visser soon overtook Spirig and took over third place in the race. Meanwhile, her gap had decreased from six minutes to four minutes, something that gave her wings for sure.
Halfway through the bike, Visser started to lose time again, and her gap grew to over five and a half minutes. Spirig seemed to have an even harder time, as she also lost more time and came in fourth with a gap of over seven minutes. Buckingham and Perez Sala were quite comfortable in the lead at this point in the race. During the second half of the bike, that deficit of Visser and Spirig only increased. When Buckingham and Perez Sala started their half marathon, it took more than six minutes before Visser was able to put on her running shoes as well.
Text continues below picture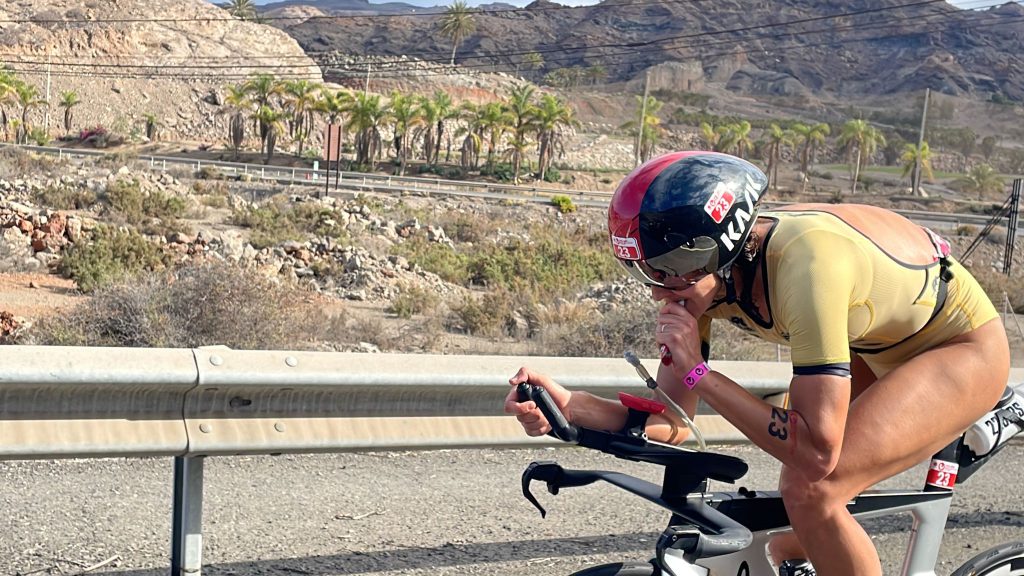 During the run, it was immediately Perez Sala who wanted to show what she's capable of, as she picked up a great pace and immediately ran away from Buckingham. The British may not have expected this as she was really a bit out of it and had no answer to Perez Sara's pace. Indeed, she lost time fairly quickly and so Perez Sala could lay a nice foundation for the eventual victory.
Perez Sala claimed victory after 4:11:40. Visser caught up with a totally broken Buckingham in the very last meters and finished second after 4:17:50. Buckingham finished third a few seconds later.
Here you can find our report on the men's race.