He was leading nearly from start to finish: Justus Nieschlag just took a big win at Ironman 70.3 Kraichgau, showing the world that this short-distance athlete knows how to do long too. While many star athletes tried to get back to him during the bike part, he completed all the 90K on his own, in front. Frederik Funk (+0:59) and Ruben Zepuntke (+2:36) completed the German clean sweep.
Sven Thalmann and Justus Nieschlag managed to escape some of their competitors during the swim part. After 22:06 minutes, the two reached T2 with a buffer of a minute to their first chasers: Florin Salvisberg (+1:07) and Funk (+1:25). Zepuntke entered T1 in ninth position with a 1:35-minute deficit.
That Nieschlag, as a short-distance athlete, would swim well, came as no surprise. However, that he was able to maintain – even extend – his lead during the bike part, was surprising. The German athlete, who usually races only WTCS events, pushed the pace and stayed ahead of quite some uber bikers. Meanwhile, former pro cyclist Zepuntke, Germany's Marc Eggeling, Funk and Swiss Philipp Koutny – who were in a group – tried to close the gap.
About halfway through the bike part, Nieschlag's lead was around two minutes, but soon after that his gap would shrink a little. Still, Zepuntke, Koutny, Funk and Eggeling weren't able to get back to Nieschlag before T2. Therefor, it was Nieschlag who got to conquer the run from a leading position.
Text continues below picture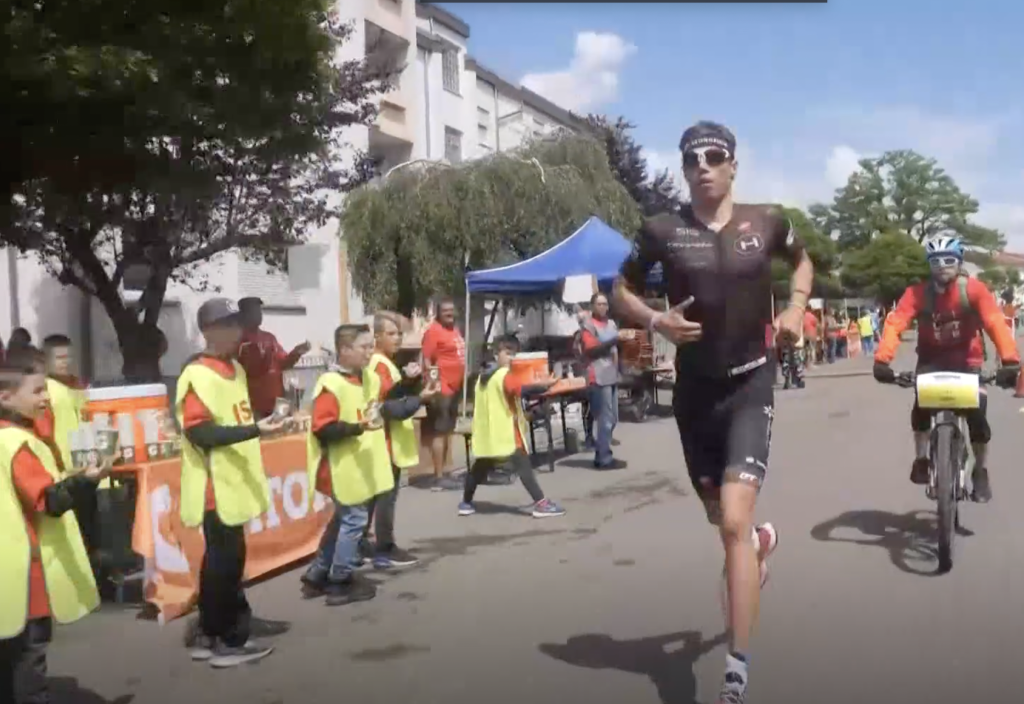 Funk made it clear that he had come to Kraichgau for just one thing: winning. The only problem was that Nieschlag was still in his way. Funk started the run strong, trying to hunt Nieschlag down.
While Funk and Zepuntke worked hard in second and third place, Nieschlag took off on his own again. It was soon clear that he would remain in first place until the finish line. With a half-marathon of 1:13:40 hours in his legs, Nieschlag broke the tape. Funk took second and Zepuntke settled in third.