She dove into the water, immediately swam away from everyone and then stayed ahead all day: the women's race at Challenge St Pölten was not really exciting and that was due to the supremacy of Lucy Buckingham. The British top athlete was so strong that it was immediately clear who was going to win the race.
Buckingham needed 23:58 for her swim and by then already had a 1:46 minute lead over Caroline Larsson. Grace Thek followed in third at 2:04 minutes and behind that was more than a minute before a larger, chasing group got out of the water. Buckingham could at least get on her bike with a lot of confidence to defend her lead.
Trouble seemed not to bother Buckingham, for as she began to catch up with the slowest male pros, her lead over Grace Thek, who had taken over the second position, quickly grew much larger. Minutes were added to her lead and once Buckingham got off the bike, her lead over Thek had increased to seven minutes. Third off the bike was Germany's Sarah Schönfelder, who arrived in T2 over eleven minutes behind Buckingham.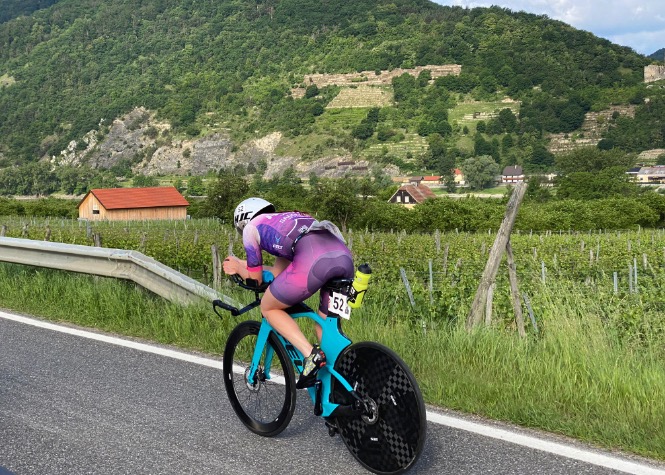 During the run, Buckingham struggled more – although it's also possible that she just slowed down because she had a wide margin – and lost quite a bit of time on Thek. With five kilometers to go, her lead was only 2:44 minutes.
In the final kilometers, Thek came very close, but it was just not enough. Buckingham finished in 4:15:48 – a new course record – and Thek crossed the finish line second only 41 seconds later. Jedrzejewska Aleksandra from Poland became third +8:34.