A big win for both Sweden's Jesper Svensson and Britain's India Lee. Both athletes led Challenge Vansbro from start to finish.
Known to be a fast swimmer, it came as no surprise that Svensson was first out of the water. There were two athletes who managed to keep up with him quite well, though: Serbia's Ognjen Stojanovic and Ireland's Chris Mintern. The fourth athlete out of the water – Gabriel Sandör – was 54 seconds behind these three men.
On the bike, Svensson created a big lead, as he left Stojanovic and Mintern behind. Meanwhile, Sandör and Denmark's Benjamin Mark Andersen had picked up their pace, and rode to second and third place. Svensson was five minutes in front of Sandör when starting the run. The buffer to Mark Anderssen was 7:05 minutes.
Running 1:16:46 hour, Svensson maintained his lead and took the win. Sandör struggled to keep Stojanovic off, who came back strong during that final discipline. Stajonovic ended up taking home the silver medal (+3:55), while Sandör lost quite some time in the final stretch and took third (+5:14).
Text continues below picture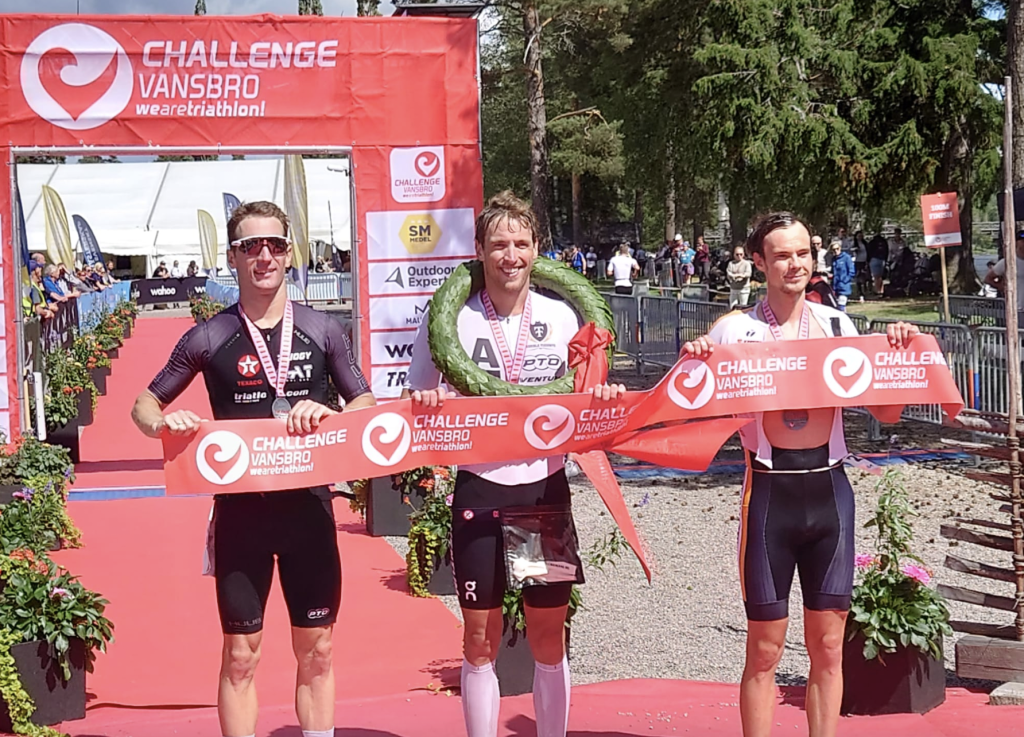 For Lee, in the women's race, it was a solo effort from start to finish. After the swim, the British athlete was already in the lead by 2:38 minutes. On the bike, Sweden's Sara Svensk managed to get a little bit closer to her, but with a 2:28-minute deficit, Lee was still far out of sight. On the bike, Lee continued what she had started and made it clear nobody was getting in between her and the win.
3:35 minutes in front of Svensk, Lee broke the tape as the winner of Challenge Vansbro. Svensk took second and Sweden's Jenny Nae took third (+16:58).