While we were able to enjoy a wonderful World Championship Ironman 70.3 last weekend, Saturday's start was anything but flawless. Due to problems with the livestream, which was supposed to be broadcast for free via Outside Watch, the connection dropped after about three minutes into the women's race and fans were unable to watch for about half an hour to 45 minutes.
Ironman, which had announced big time that there would be a free livestream, explained that there were "too many" viewers, causing Outside Watch's servers to fail. That explanation already drew massive criticism – the stream of negative comments on Ironman's social media channels was almost innumerable – but people's anger actually focused more on what they thought was an even bigger problem.
After all, Ironman had announced that the live stream could be watched for free via Outside Watch. It was, but Outside Watch had built a notification ín the livestream, stating that viewers could only watch 15 minutes for free and then a payment was required. That payment was not required and the timer remained constant at 15 minutes, but a lot of viewers were confused by the notification and said they then bought a subscription for twenty dollars. When they found out that this payment was not required, most, judging by the negative comments, were very angry. At the point Outside Watch's live stream then also did not work anymore and Ironman continued broadcasting on its own YouTube channel after just under an hour, their anger was complete.
Text continues below picture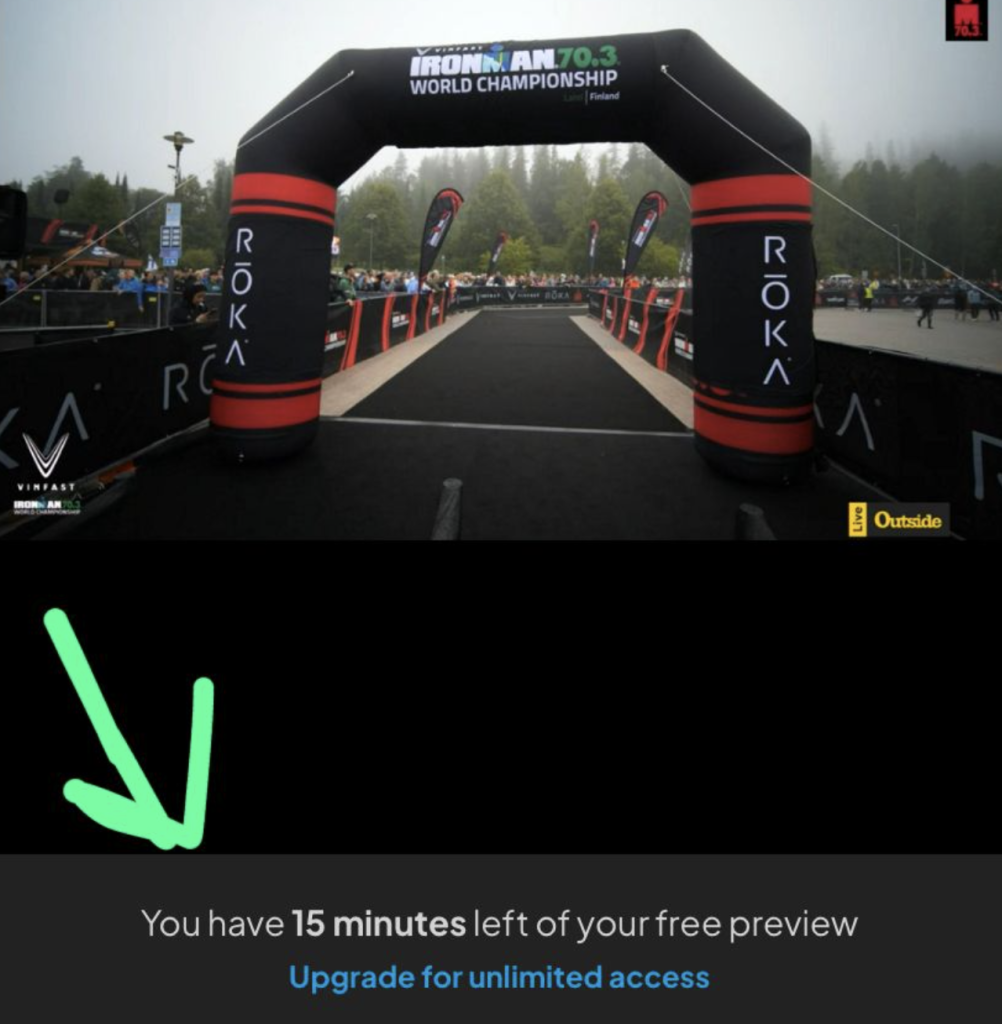 This is not the first time Outside Watch has had problems with Ironman livestreams. Several times already it happened that livestreams were unavailable or poorly accessible.