As she makes a return to racing after an extended break due to the COVID-19 pandemic and maternity leave, Germany's Daniela Bleymehl (nee Sammler) has announced that she'll continue to work with German bike manufacturer Canyon.
Bleymehl's most famous victory came at Challenge Roth in 2018 when she managed to outsprint Lucy Charles-Barclay to the line, taking the win by just nine seconds. It was a huge win as she thrilled the German fans with the dramatic victory – both athletes collapsed at the finish line after the huge effort. She's also a three-time Ironman champion with wins in Mallorca (2015), Hamburg (2017) and Italy (2018) along with a top-10 Kona finish in 2019.
"I am grateful for the support and trust that Canyon brings to me, especially in the past two years, when I couldn't show up on races because of the pandemic situation and maternity leave," Bleymehl says.
Bleymehl was a member of the Erdinger Alkoholfrei junior team, but had to delay the move to the professional ranks when she had her first child, son Marlon. Marlon was just under two years old when she moved to the pro ranks, finishing third at Challenge Barcelona in 2012. A few years later she would take her first full-distance win in Mallorca.
Text continues below picture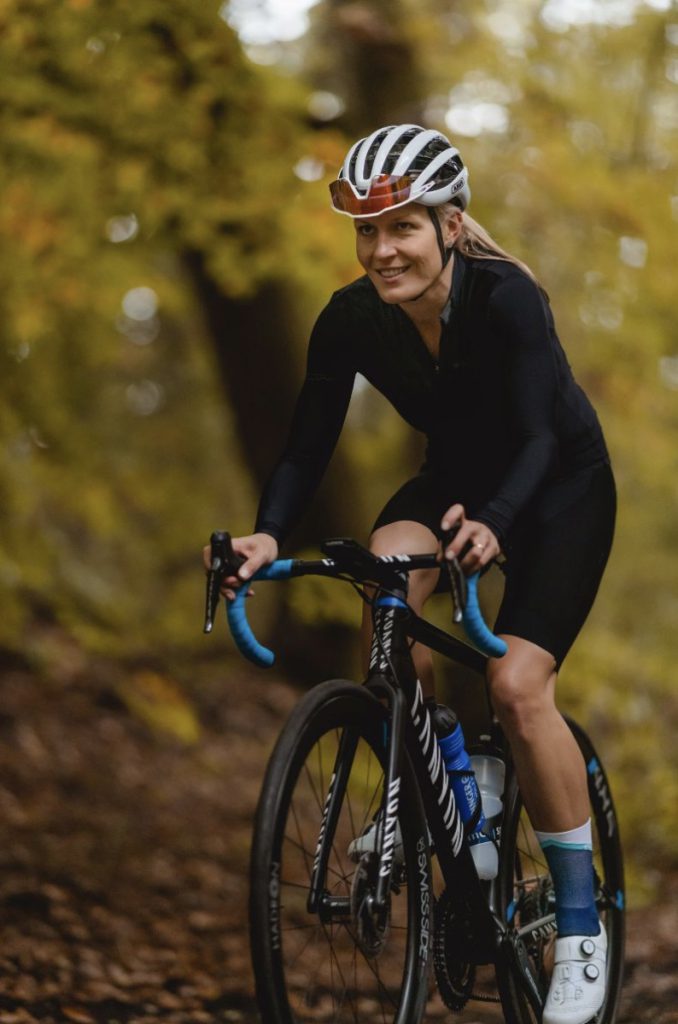 We reported on the arrival of baby Alicia on July 15 and since August Bleymehl has been doing structured training. She's currently doing a winter camp in Livigno and will join the Erdinger team for its winter camp early next year in Lanzarote. Her goal is to qualify for the Ironman World Championship next October in Kailua-Kona, Hawaii.