The tragic war that started about one and a half week ago between Ukraine and Russia, resulted in many sanctions against Russia. Also in sports, because the country, lead by Vladimir Putin, was banned from the Winter Olympics and many other events. Triathlon followed. World Triathlon excludes Russians from their races, just like Ironman no longer allows Russian athletes to take part in their world championships. That raises a question, though: is it fair? On Instagram, we asked for your opinions.
Text continues below picture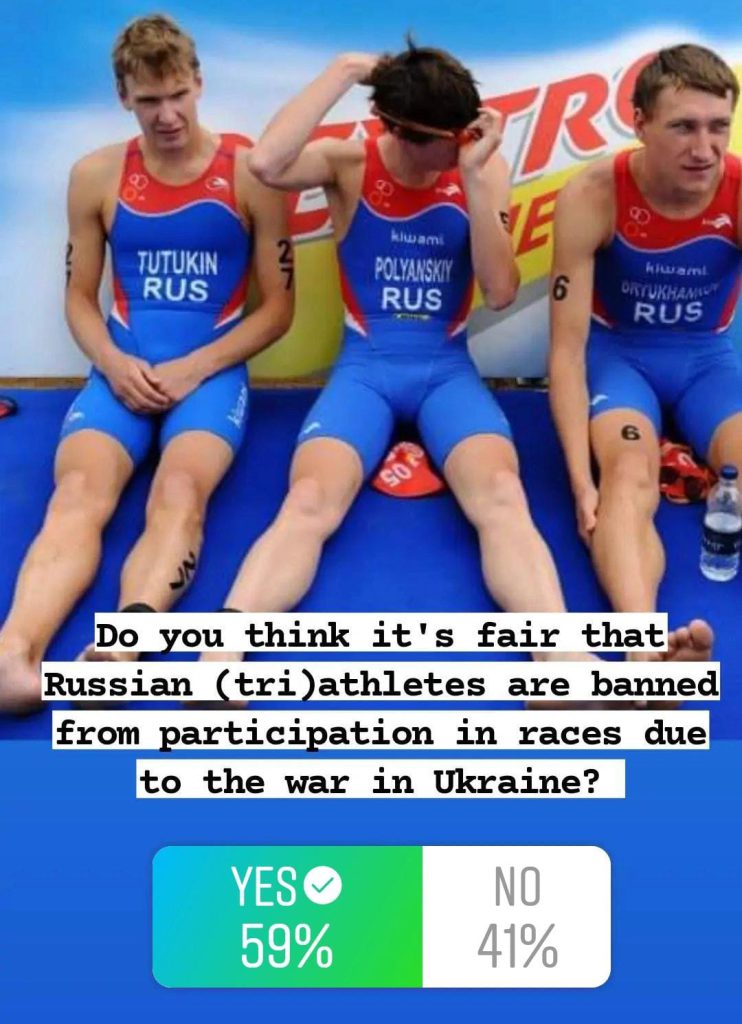 A clear majority – 59 percent – considers it to be right – fair – that Russians have to suffer from bans due to the war. Another 41 percent believes athletes shouldn't become the victim of this conflict.
'It's not OK to be a racist'
"If people don't like it, they should revolt. Putin is scared of the people", 'Drytim11' commented.
'Chrisoverton1' doesn't feel the same way. "Justification to explain why it's not OK to be a racist scumbag… They're human beings."
"Cheats anyway", Matt Gudsell comments, possibly referring to the latest Russian doping scandals.
'Marc.jb2' thinks it's a necessary sanction "to add pressure on Putin."
"Cause mostly they have nothing to do with political decisions", 'Alex11013185', explains why he thinks that it's not right that athletes are banned from races.